Vice President and Prime Minister of the UAE and Ruler of Dubai Sheikh Mohammed bin Rashid Al Maktoum highlighted that the UAE has chosen to adopt the development of 'Future Industry' in various aspects as means of development on its way of becoming a world leader in adopting technology, WAM reported.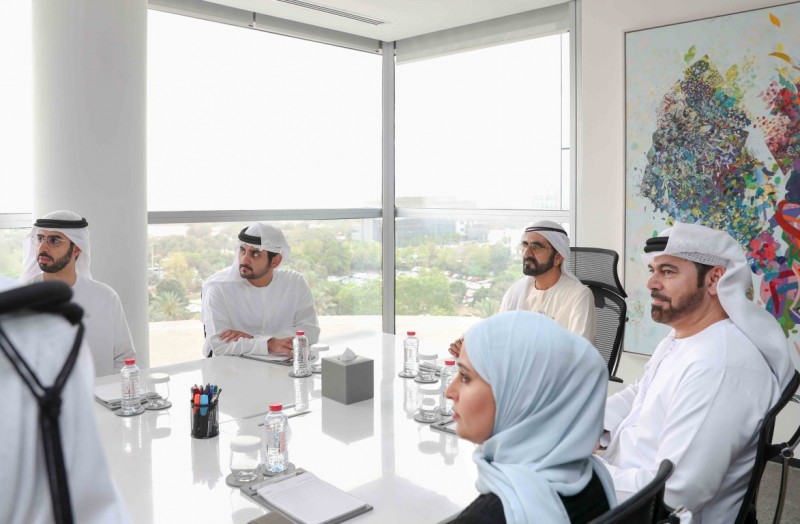 Sheikh Mohammed came during the launch of the 'UAE Blockchain Strategy 2021,' in presence of the Deputy Ruler of Dubai Sheikh Maktoum bin Mohammed bin Rashid Al Maktoum and Minister of Cabinet Affairs and the Future Mohammed bin Abdullah Al Gergawi, and a number of ministers.
The UAE Prime Minister highlighted that the adoption of this technology will reflect on the quality of life in the UAE and will enhance happiness levels for citizens. "50 percent of government transactions on the federal level will be conducted using blockchain technology by 2021," he added.
"This technology will save time, effort and resources and enable individuals to conduct most of their transactions in a timely manner that suits their lifestyle and work."
In addition, Sheikh Mohammed said that the adoption of blockchain would help the government prepare for future challenges and contribute to saving AED11 billion spent annually on document transactions and documents, 77 million hours of work, reduce government documents by 389 million, and save 1.6 billion kilometres spent driving.
The UAE plan includes four pillars focusing on citizen and resident happiness, government efficiency, advanced legislation, and global entrepreneurship.
The government will use training courses, events, workshops and reports to build its standing in blockchain and support university courses specialising in the field and related subjects like encryption.
In 2016, the emirate of Dubai has launched its Blockchain Strategy revolves around three main pillars: increasing government efficiency by transferring 100 percent of government transactions to the blockchain network, strengthening industrial activity by creating new blockchain-based business models, while securing Dubai's position as the global leader in terms of adoption and implementation of blockchain networks and transactions.