Emirates SkyCargo, the freight division of Emirates, has transported KhalifaSat – the first satellite developed and built by Emirati engineers in the UAE at the Mohammed bin Rashid Space Centre, MBRSC.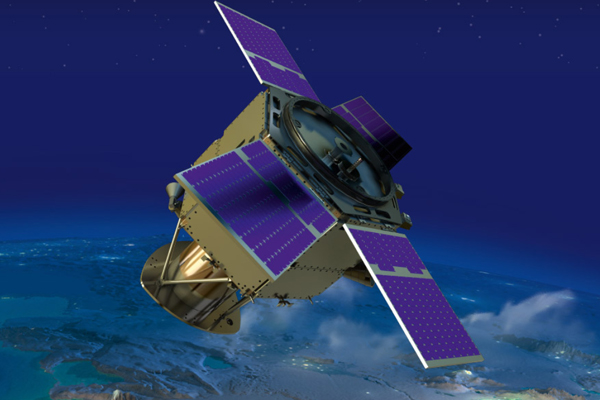 As the first step in its journey to space, KhalifaSat was flown from Dubai to Incheon International Airport in South Korea on an Emirates SkyCargo Boeing 777 freighter aircraft that was specially chartered for the occasion. Emirates SkyCargo also unveiled a special branded truck to mark the event.
The KhalifaSat project was launched in 2013 by the Vice President, Prime Minister and Ruler of Dubai, His Highness Sheikh Mohammed bin Rashid Al Maktoum, with the aim of manufacturing the first space satellite on UAE soil.
Following its launch in early 2018, the remote sensing satellite will provide images of earth for practical application in a variety of industries.
"Over the years Emirates SkyCargo has transported a wide variety of unusual cargo but being able to transport the first satellite manufactured in the UAE is a unique honour. We are delighted to bring our expertise in air transportation to the table on this historic and momentous occasion," said Nabil Sultan, Emirates Divisional Senior Vice President, Cargo.
Salem Al Marri, Assistant Director-General for Scientific and Technical Affairs, MBRSC, said, "It has been a journey of nearly five years from the time the Mohammed Bin Rashid Space Centre commenced the manufacture of KhalifaSat to now where we're getting ready for the final launch. We needed a partner who had the capability and expertise to transport KhalifaSat from Dubai without compromising its sensitive instrumentation and components. Emirates SkyCargo worked with us over a three-month period to make sure that the entire transportation process went smoothly."
Given the extremely sensitive nature of the shipment, teams from Emirates SkyCargo and MBRSC worked together from November 2017 to prepare and plan all the steps in the movement of the satellite from Dubai to Incheon airport.
The satellite was first moved from MBRSC's manufacturing facility in Dubai to the Emirates SkyCentral DWC freighter cargo terminal at Dubai World Central airport on a dedicated remotely monitored Emirates SkyCargo truck travelling on a geo-fenced route with a police escort for maximum security. A number of trial loading exercises were also conducted by Emirates SkyCargo and MBRSC to ensure that operations went smoothly during the actual transportation of the satellite.