Dubai Electricity and Water Authority (DEWA) has announced it is looking to strengthen its relationship with General Electric (GE) following a high-level meeting on the sidelines of the World Government Summit this week.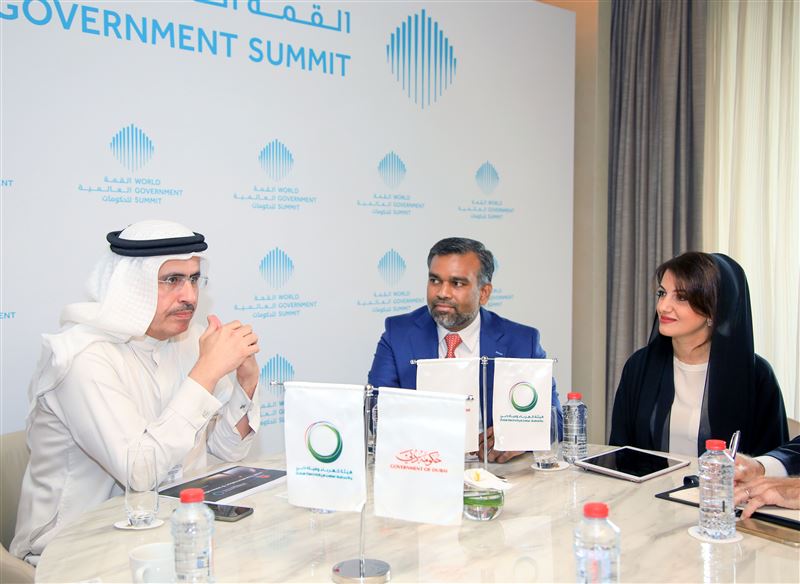 Azeez Mohammed, President and CEO of GE's Power Conversion, and Dr. Dalya Al Muthanna, President and CEO of GE Gulf met with HE Saeed Mohammed Al Tayer, MD & CEO of Dubai Electricity and Water Authority (DEWA).
Al Tayer presented DEWA's key projects and programmes including the Mohammed bin Rashid Al Maktoum Solar Park, and its efforts in Research and Development (R&D), drones, and 3D printing. He also talked about DEWA's achievements in Shams Dubai initiative, which aims to encourage building owners to install photovoltaic systems to generate electricity and connect them to DEWA's grid.
Al Tayer also talked about the 250MW hydroelectric pumped-storage station that will make use of the water stored in the Hatta Dam, which is the first of its kind in the GCC countries. He also referred to the feasibility study that DEWA launched to develop a 400MW hydroelectric pumped-storage island.
The meeting discussed ways to enhance cooperation in digital technologies, artificial intelligence, sustainability, energy efficiency, smart grids, innovation, energy storage, and other technologies to improve efficiency in the production, transmission and distribution of energy and water.
The two sides also discussed further cooperation in developing services and projects to enhance DEWA's position as one of the best utilities in the world, and enhance Dubai's leading position globally.
GE delegation presented the latest solutions, technologies, and R&D efforts, especially in AI, robotics, and energy efficiency.
The meeting between the pair comes as DEWA revealed it would spend $22 billion on energy related projects in Dubai over the next five years.