UAE consumers have received a welcome boost following confirmation that they will not have to pay extra for superfast 5G services.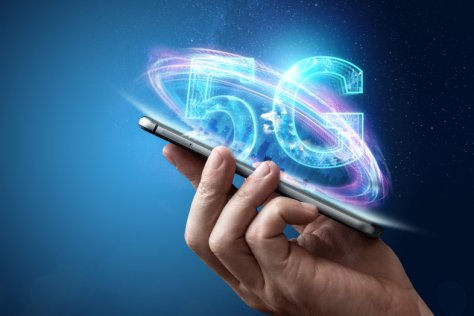 Majed Al Mesmar, Deputy General of the Telecommunication Regulatory Authority (TRA), has declared that there won't be any additional costs from consumers migrating from 4G to next-generation services.
The UAE will be one of the first countries in the Middle East to commercially deploy 5G, and EXPO 2020 is expected to be the 'most connected' place in the world when it kicks off next November.
The expected impact of 5G has been described as 'revolutionary' with Qualcomm CEO, Steve Mollenkopf predicting its impact to be similar to the introduction of electricity.
When asked whether the UAE plans to charge consumers more for 5G services, Al Mesmar was categorically clear in his response.
He said, "You are not going to be paying extra for 5G. We never charged more for 3G or 4G so why would we do it now with 5G?"
It seems widely accepted that we will consume and spend much more on data with 5G than 4G, but the TRA Deputy General believes there is a lot of confusion surrounding 5G costs.
"I think there is confusion about the costs of 5G.  Buying a package on a 5G phone won't cost you more than what you would pay for 4G. What you pay for is the package that you enroll yourself in," said Al Mesmar.
He made the comments during a live Twitter Q&A ahead of the UAE 5G conference which is being held next month in Dubai, from December 8-9.
The TRA official also disclosed that he believes that 5G will be available in 100% of the country in the next five years, and has currently around 60% of 5G coverage nationwide.
Jumeirah Lakes Towers (JLT) in Dubai, is projected to be the first area in the UAE to be fully covered by a 5G phone network, but the available speeds remain unclear.