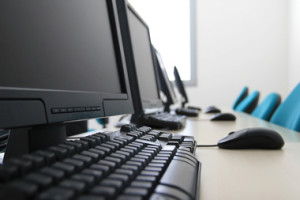 Al-Baydaa for Girls School and Mzeirea School in the UAE have been selected by Microsoft as 2014-2015 Showcase Schools for their excellence in transforming learning environments to deliver more personalised education to students.
As Showcase schools, the pair will work closely with Microsoft to lead innovation in education and communicate a vision for education enabled by technology, through the hosting and mentoring of other schools in the community on transformational educational practices.
A key criteria for admittance to the programme was use of mobile and cloud technology to better prepare students for success in the workplace.
The Ras Al Khaimah and Ajman-based schools join a community of 120 schools from around the world who are being recognised for their efforts and innovation in rethinking teaching, learning and assessment.
"Being selected as a Microsoft Showcase School is an amazing honour and recognition of the passion our teachers and staff have for creating the best learning environments possible," said Al-Baydaa's Mariam Eissa.
Mzeirea School's Sheikha Azza El Neami said, "We look forward to sharing our experiences with other schools in our community and the world to continue finding innovative ways to equip our students with the proper tools needed for success inside and outside of the classroom."
"Microsoft Showcase Schools are inspiring examples of how schools are using mobile-first, cloud-first technology to increase students' productivity and develop the skills needed in the workplace," said Ahmed Ameen, Education Lead, Microsoft Gulf. "With an innovative use of technology, these schools are transforming learning environments and delivering more personalised education to students, allowing them to do more and achieve more."
Microsoft Showcase Schools also receive invitations to the Global Education Forum in Dubai and BETT in London.