Every child in the UAE educational system needs access to a changing skillset to prepare them for the jobs of tomorrow,  the World Government Summit heard this week.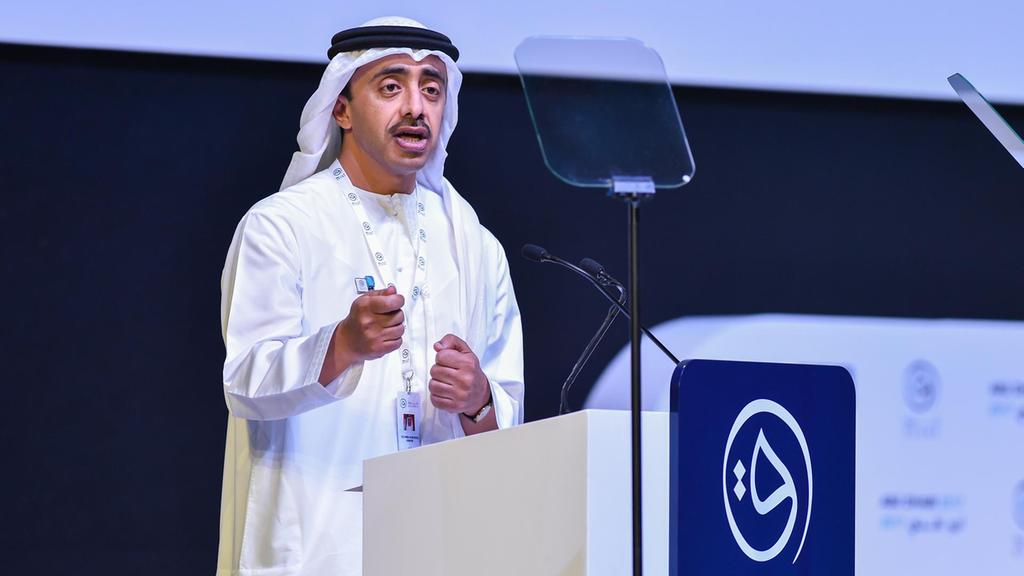 In his main address, His Highness Sheikh Abdullah Bin Zayed Al Nahyan, Chairman of the Education and Human Resources Council, UAE, drew on some of the achievements the UAE has made in the education sector. These included the country making huge leaps in tackling illiteracy and rapidly increasing the number of educational institutions across the Emirates.
But he said more needs to be done to ensure the UAE becomes one of the most important global hubs for education. He said the UAE is closing the gap between its educational systems and those of the developed world. Yet, while the UAE is currently number one in the Arab world, it is placed 45 globally.
Sheikh Abdullah told delegates the UAE needs to "break the mould" and change the way children learn, change the way education systems teach, and change learning models at a governmental level. This included embracing remote learning, to ensure the UAE breaks international standards for education and becomes more of an information-based economy.
In that respect, teaching literacy and math skills are far from sufficient, he said. Instead, such changes will require reinventing the current system and re-evaluating the skills children need, with a particular focus on STEM— science, technology, engineering and mathematics.
"Knowledge of technology, engineering and finance are far more important and human capital is the main factor in this revolution. Students are looking for degrees in economics and business management, but unfortunately, this won't make an information-based economy."
In his address, Sheikh Abdullah said studies show that 1.9 million jobs in the UAE will become redundant due to advancements in technologies such as artificial intelligence, robotics, 3-D printing and self-driving cars. These advancements highlight the need for young people – which represent a large proportion of the UAE's population – to acquire new skills that can prepare them for a changing tomorrow.
He said teachers and parents should instill in students the knowledge they are not just competing with each other across the UAE, but will students globally.
Sheikh Abdullah also spoke of the need for a culture shift in students selecting areas of study with the aim of securing a public-sector job. He urged every parent to encourage and inspire their children to embrace future careers in science, technology, mathematics arts and literature, rather than choose traditional career choices in the economy or business management to ensure job security in the public sector.
Sheikh Abdullah went on to highlight the importance of life-long learning, encouraging adults to further their education and constantly learn new skills to be able to adapt in a changing world.