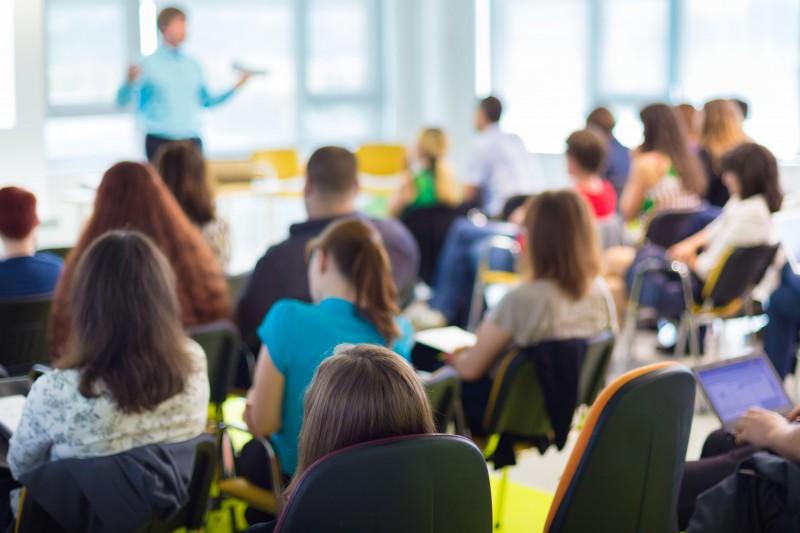 Livestreaming platform SWOO is set to bring classrooms into the home through its interactive platform where teachers and students can interact remotely in real time.
The firm has entered into a strategic partnership with Alef Education, the education technology company which plans to take education in the UAE "to a whole new paradigm".
SWOO has designed a new technology-enabled communication tool that provides the means for remote interaction between teachers and students.
Current education and the classroom has many logistical challenges – fixed school time, fixed class slots and limitation to collaborate and reach out to teachers outside of school hours.
The collaboration expects the real-time collaborative virtual classroom concept to provide immense advantages to teachers and students.
As part of the launch, a school in Abu Dhabi, with help of SWOO, e-connected a teacher in the UK to deliver a lecture through SWOO's interactive live platform.
Through a special SWOO-supported live broadcast channel, educational material was introduced for direct circulation between the teacher and the students. Via an advanced live transmission of image and sound, the teacher was provided with various tools and alternatives to present, introduce and discuss the educational content.
In addition, the new revolutionary technology provided the teacher with the opportunity to communicate effectively with the students to determine the individual weaknesses of each of them and discuss individual solution to them in real time.
SWOO, which was launched in August 2017, is the first UAE-based live streaming application used by celebrities, influencers, leaders and experts to connect with audiences from across the globe.
Divyesh Mahajan, SWOO CEO, said, "Through the strategic partnership with "Alef Education", SWOO aims to facilitate communication and improve remote interaction between students and teachers, thereby supporting the educational process through innovative technologies. Such ambitious projects undoubtedly inspire us to create new and distinctive products. This is a step forward in our innovation strategy to enable a convenient, on-demand and more personalised live streaming educational content to teachers and students in UAE and around the world."
Jassim Alseddiqi, member of the board of directors at Alef Education, said, "Alef Education seeks to assist teachers with respect to time management and communication with students, while enabling them to follow their academic performance more closely and interactively. Our educational model at Alef Education stands basically on artificial intelligence to measure the extent of the students' academic and practical development over the years. The company looks forward to boosting its investments in modern digital technology and artificial intelligence."