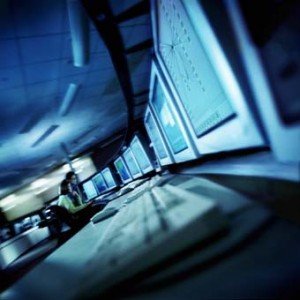 eHosting Data Fort (eHDF) and Emirates eGovernment today organised a special forum titled 'Managed IT Services for Government'.
At the forum, H.E Salem Khamis Al Shair, deputy director general for information and eGovernment, UAE Telecommunications Regulatory Authority (TRA) addressed the benefits associated with adopting managed IT services and the journey from managed services to the cloud.
H.E Al Shair said that the UAE is already witnessing an increase in the adoption of managed IT services, with more organisations realising the financial, strategic and operational benefits associated with investing in a trusted third party to manage a significant portion if not an organisation's complete IT operations.
He cited the successful example of the Dubai eGovernment initiative that is backed up on a strategic managed service contract between the TRA and eHDF. According to Al Shair, by hosting their DC operations with eHDF, the TRA has not only been to leverage considerable reduction in OPEX and CAPEX expenditure but has also been able to focus on its core function to  provide hosting services to smaller government agencies in addition to servicing the nation's Internet gateway.
According to Yasser Zeineldin, CEO, eHDF, the company now services and hosts 14 Dubai eGovernment platforms such as Ministry of Foreign Affairs (MoFA) and the Dubai World Trade Centre (DWTC) among many others.
Zeineldin said, "A survey that we conducted in 2011 showed that although IT capital investment budgets in 2011 had increased by 26%, most CIOs in the region continued to worry about CAPEX. CIOs said that between 70%-75% of their IT budgets were spent on maintaining existing networks and infrastructure in addition to investments associated with adopting service standards or achieving certifications."
He added that organisations with less than 20 servers should seriously consider managed services. Managed services, according to Zeindeldin give these organisations an opportunity to focus on growing the business through the competitive provision of services or products without having to worry about CAPEX or OPEX.
"When companies invest in managed services the IT departments within these companies essentially move from a maintenance and operations role to a role where they are monitoring the efficiency of the services provided by the third party provider. This means that while the company can save on expenses associated with building it's own data centre, it also saves on portions of budgets that would earlier be spent on energy bills, expanding server capacity, skills, etc. IT departments no longer need to worry about maintaining a state-of-the-art infrastructure or hiring a unique skill set to enable the deployment of the latest technology. All these operational aspects are now handled by the managed service providers who are bound to deliver an agreed upon level of service by a stringent Service Level Agreement (SLA). IT departments can then focus on innovation and transformation, they can focus on developing a lean and mean architecture to enable agility and scalability for future growth," he explained.
Zeineldin went on to announce that moving on from providing managed services, eHDF is now working on introducing the 'Lite Cloud' for SMEs and the 'Managed Private Cloud' for mid to large organisations.
"While the former will build around the concept of a low cost, self provisioning environment the latter will be based on a virtualised infrastructure and the optimisation of an organisation's existing applications," he said.
Similarly, H.E Al Shair announced that the TRA and the UAE government are together working towards establishing an effective cloud computing shared services concept in the region.
"A cloud computing environment elevates the benefits associated with optimising the use of shared resources, reducing IT complexity and significantly reducing costs associated with building and maintaining infrastructure, platforms and applications internally," he said.
H.E Al Shair encouraged businesses to ignore the hype surrounding the cloud and evaluate the readiness of their existing IT and business environment against resources such as the Gartner IT Score. "These resources are independent of vendors and give organisations an idea of where they need to be in terms of technology investments, management and business processes to effectively adopt the cloud," he concluded.