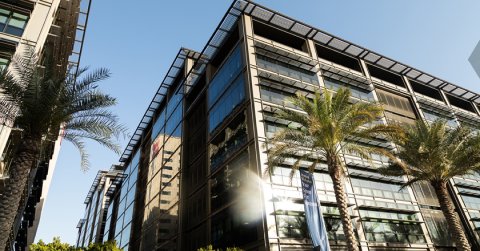 Facilio, a leader in the property operations & maintenance software space, today announced its agreement with Dubai World Trade Centre's One Central, an award-winning, Grade-A commercial development, to optimise energy consumption & reduce carbon emissions using a software-led approach.
One Central, which is built to LEED Gold standards and is a key part of the iconic skyline of Dubai's Central Business District, is committed to aid the government's efforts in consolidating the foundations for a low-carbon economy and achieving the UAE's 'Net Zero by 2050' vision. To align with this goal, One Central has chosen Facilio's IoT-led Connected Buildings solution which uses AI and machine learning to analyse and benchmark building performance data in real-time. One Central's team of energy experts will use these insights to develop and implement strategies for reducing energy consumption and utility costs.
"We are delighted to be chosen by such a team of visionaries to be their technology partner in achieving their sustainability goals", said Prabhu Ramachandran, CEO of Facilio. "One Central's commitment to sustainability aligns perfectly with our mission to empower building owners and operators with a software-first approach to improve building performance, reduce energy consumption and lower carbon emissions".
Speaking about the partnership, Rami Alaileh, Operations Director of One Central said, "Exceeding the highest benchmarks for sustainable design & construction has been a top priority for us right from the start. With Facilio's Connected Buildings suite, we will now be able to extend the same high standards to the way we operate our facilities. We wanted a scalable platform that would allow the scope to accommodate new use cases & innovations".
Facilio's Connected Buildings software platform includes a range of features that can help improve building management and energy efficiency.
It enables new buildings as well as existing portfolios to realize 15-30% in total energy savings.
Supports no-cost/low-cost digital retrofits to monitor energy conservation measures and optimise system performance in real-time.
Democratises systems data across the portfolio (HVAC, lighting, other systems) onto a single cloud platform to enable multiple efficiency projects.
Benchmarks building energy consumption against external and internal standards, helps identify trends, and automates performance reports.
Enables condition-based maintenance by automatically converting critical/priority BMS alarms to assigned work orders that keep performance under desired control.