Franco Fenoglio, Head of Human Spaceflight & Transportation Unit at Thales Alenia Space, has emphasised why effective communication with Mars is important to facilitate how human beings will live and work in space.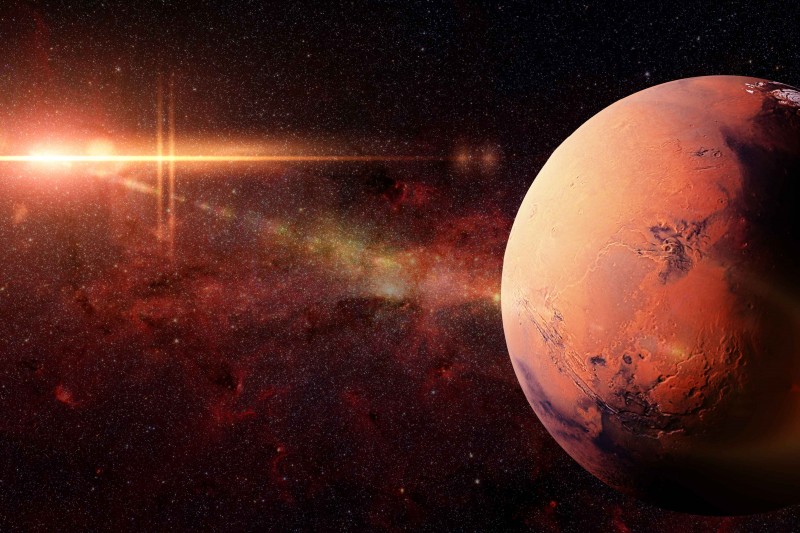 His comments were made in a session titled 'International Cooperation in Deep Space', a day ahead of the World Government Summit 2018. They follow the announcement that the UAE has just launched the Space Settlement Challenge; a dedicated seed grant fund that supports ambitious projects from all areas of research pursuing ideas and concepts to unlock the future of human space habitation.
While NASA is aiming to help humans reach Mars by the 2030s, the mission will require a round-trip taking almost 1,000 days, facing a plethora of challenges. As part of his presentation, Fenoglio said some of those challenges could include crew psychology, environment, communications, logistics and supplies and, ultimately, the safe re-entry of the space shuttle.
Co-panelist Maryam Al Darmaki, Communications Engineer, Mohammed bin Rashid Space Centre (MBRSC), provided an overview of how essential communications systems are to any Mars mission, being the only link between a spacecraft and Earth.
"These complex but essential systems include an 'uplink' and 'downlink' with important design considerations. Effective Deep Space Networks (DSN), those that operate beyond the Earth's orbit, are critical to any successful mission to Mars," she said.
Rick Davis, Assistant Director for Science and Exploration at NASA, highlighted the distance between Mars and the Earth (up to 400 million kilometers) as presenting a further challenge in the quest to successfully place human life there. He also emphasized the importance of effective collaboration and coordination of efforts between nations.
Fenoglio added, "Astronauts sent to Mars will be the first human beings who will lose a direct visual link to their home planet. In addition, communications with the ground will be affected by significant delays, and human responses to such situations are still largely unknown. What's more, the lack of private space in shuttles means we need to find solutions to make the journey to Mars more liveable."
He concluded, "It is critical to improve human factors and biomechanical ergonomics, thermal comfort, light and lighting as well as acoustics. Vision, temperature, illumination, odour and ventilation are all important factors in creating a functional space shuttle that enables the creation of future life in deep space."