The operator of the UAE's first nuclear power plant has revealed that it will not begin generating electricity until the end of 2019 at the earliest.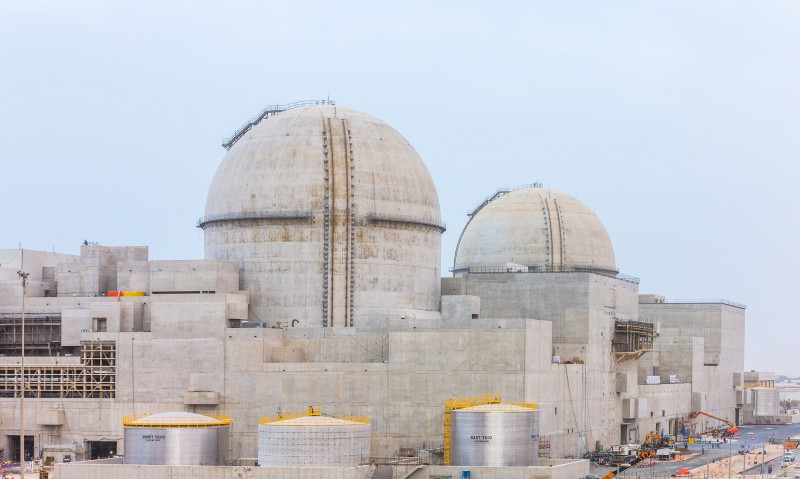 Nawah Energy Company (Nawah), the operator of the Barakah Nuclear Energy Plant in the Al Dhafra Region of Abu Dhabi, has entered the next phase of preparation for nuclear operations. The cause of the delay in the plant's operation – which was originally due to begin in 2018 – is reportedly due to a "comprehensive operational readiness review."
The results of this review forecast that the loading of nuclear fuel assemblies required to commence nuclear operations at Unit 1 of the plant will happen between "the end of 2019 and early 2020."
The schedule review was carried out in strict accordance with the principles of a healthy nuclear safety culture, which requires conservative decision-making to support nuclear safety. Consequently, the resulting projection for the start-up of Unit 1 operations reflects the time required for the Plant's nuclear operators to complete operational readiness activities and to obtain necessary regulatory approvals, all of which are all designed to ensure safe, sustainable nuclear operations after start-up.
Barakah Nuclear Energy Plant is a joint venture between Emirates Nuclear Energy Co-operation (ENEC) and Kepco, the Korean Electricity Power Corporation.
Only after all preparations for nuclear operations are successfully completed and Nawah has received an Operating License for Unit 1 from FANR, will the plant begin to initiate operations.
"Nawah's commitment to meet the highest standards of quality and safety is the main driver for all our work," said Mark Reddemann, CEO of Nawah. "As a result, our review relied on global nuclear standards to analyse the remaining work required for nuclear operations, and we are confident that this new projection for Fuel Load gives Nawah a nuclear-centric and conservative schedule to deliver nuclear operations in alignment with the highest standards of safety and quality."
Commenting on the unique nature of the Barakah Plant, Reddemann added: "Unit 1 is the pioneering nuclear energy reactor in the UAE and will set the benchmark for the three remaining Units of the Barakah Plant and, possibly, for other nuclear energy projects in the Arab world. By achieving high standards in Unit 1, Nawah is setting a robust precedent for the subsequent operation of Units 2, 3 and 4, as well as for the regional industry."