Gartner recently published its Market Guide for Software Resellers, and SoftwareONE was highlighted as one of the 13 vendors studied in the report.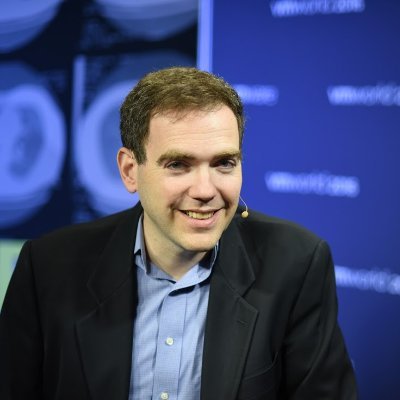 The report, written by Gartner analyst Stephen White, defines the software reseller market as organisations that "act as an intermediary between your organisation and numerous software publishers for the purpose of not only acquiring software publishers' offerings, but also the provision of administrative and professional services relating to the use of that software."
It may provide professional services, including software asset management (SAM); technical design; implementation; integration; and configuration services, plus ongoing managed services, including monitoring and support.
The software reseller must act as an "intermediary for many software publishers, potentially extending into several thousand publishers." In other words, to us, the strategic partner that allows you to not only manage your entire software portfolio – be it on-premises or in the cloud – but also provide consultative services around license management, software asset management and ongoing support and services.
According to the report, sourcing and vendor management leaders should evaluate these proprietary services criteria when assessing software resellers:
Reselling and supply chain services for software
Technical design, implementation, configuration or integration services
SAM services
Licensing services
Cloud migration and monitoring services
SoftwareONE can offer:
Technical Services (both cloud and on-premises)
SoftwareONE provides clients with various options in this category, including its Office365Simple, AzureSimple and SAMSimple offerings that allow organisations to get started down the path towards these initiatives, but on a timeline and budget that work for them.
Licensing Consultative Services
Of course, the software publishers will offer guidance on licensing. However, SoftwareONE provides a more robust (and bias-free) end-to-end program that takes into consideration the entire portfolio, the business needs, cloud and on-premises and a deep understanding of each publisher. This is further enhanced by SoftwareONE's PyraCloud platform that allows organisations to manage the entire software portfolio, including cloud budget and spend, as licensing structures become more complex.
Software Asset Management (SAM) Services
In addition to its SAMSimple offerings for those organisations that are new to SAM, SoftwareONE has a comprehensive practice that covers off on not just the tools but the people, process and technology behind a successful SAM engagement. One example is a recent blog focused on Kevin Hooton, a SAM practice lead for SoftwareONE.
Software Category Focused
We define this as those resellers that do not combine hardware with certain software and cloud-focused services. SoftwareONE of course, does not apply hardware considerations to its services and solutions, ensuring that we can give unbiased advice that can be made based on the software merits, not the latest promotions and bundles from the hardware vendors.
Geography
The ability to service customers worldwide is key in today's cloud, always-on environments. SoftwareONE provides services in over 80 countries.
In other words, the software reseller has expanded well beyond being a middle man for transaction-based software purchases and has moved into a strategic partner and advisory role for nearly all of the software and cloud-based touchpoints that an organisation deals with on a daily basis.
As you can see from the criteria above, SoftwareONE certainly checks all of the boxes in the software reseller category and much more. As an organisation, SoftwareONE can go well beyond what a software reseller alone can offer and, as mentioned above, acts as a strategic advisor across a number of areas.
It is important to understand the five key areas Gartner covers in the report, as well as the needs you may have around Infrastructure as a Service (IaaS), Platform as a Service (PaaS), and Software as a Service (SaaS) governance, management and optimisation.
We believe these categories, and the value SoftwareONE can provide to its clients across them, can set a company up for success in the future as more organisations move from on-premises to the cloud.
There are various point solution resellers out there, however as licensing, SAM, and the entire software estate becomes more complex as more publishers and organizations make a move to the cloud it is imperative to have a partner that understands those nuances and advise you on the longer-term software strategy.
To learn more about SoftwareONE's offerings, click here.
Source: Gartner, Market Guide for Software Resellers, 24 August 2017