Dubai Municipality and the UAE Food Bank have signed a special partnership agreement with ride-hailing service Careem, to provide food collection and delivery services during the Holy Month of Ramadan.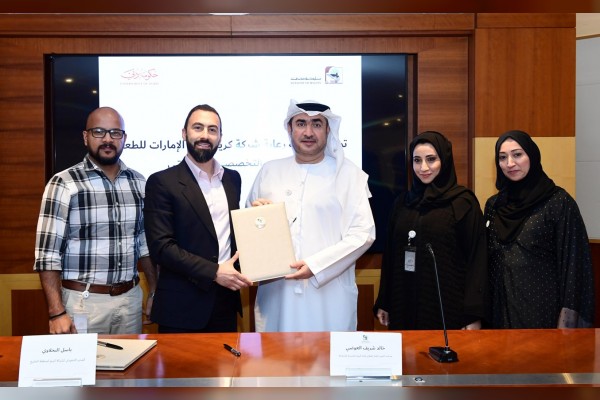 Under the special sponsorship agreement, UAE residents can order a "Food Bank" delivery car type via the Careem app for free.
"Individuals will be able to download the Careem app to submit the request to donate surplus food, and on receiving the online request, Careem's delivery staff will come to the doorstep of the person who donates the food and deliver it to the nearest fridge of the Food Bank, thus achieving the principle of giving and social solidarity and strengthening the role of society in helping others," said Basil Al Nahlaoui, Managing Director of Careem Gulf.
The food will be delivered to one of the 80 food bank community fridges distributed in residential areas and mosques. The fridges are available for the public to donate packaged and canned food under safety measures supervised by Dubai Municipality.
Khalid Mohammed Sharif, Assistant Director-General of Dubai Municipality for Environment, Health and Safety Control Sector, pointed out that this agreement reflects the keenness of Dubai Municipality and the UAE Food Bank to enhance the principle of cooperation with charity sponsors in Dubai.
It is also in line with the Food Bank's efforts to comply with its community service role in support of the Year of Zayed, as well as in support of the pioneering food initiative launched by His Highness Sheikh Mohammed bin Rashid Al Maktoum, Vice President, Prime Minister and Ruler of Dubai, last year on the occasion of the Year of Giving.
"Through the initiative, surplus food will be collected from individuals and the concerned organisations and distributed to the needy, which will help in a big way to reduce the cost of food that is disposed in the UAE every year. It is estimated to cost about AED13 billion. It will also strengthen the economy of recycling and activate commercial and industrial activities in a manner dedicated to the concept of sustainability," said Sharif.
As per the agreement, it will continue to be in operation throughout the Holy Month of Ramadan in 2018, and both parties may agree to renew it for other periods, that they deem appropriate.