The Sawab Centre has announced the launch of a new campaign on its social media platforms focusing on the role of women in society.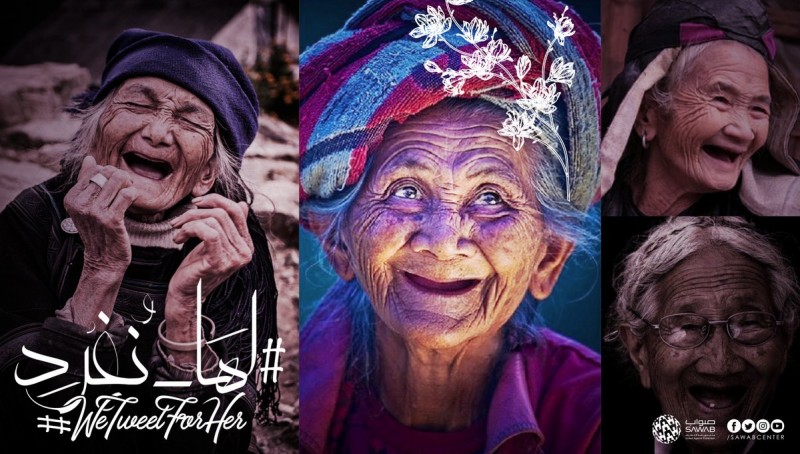 Under the hashtag of #WeTweetForHer, the three-day campaign will run from 20th to 22nd March in Arabic and English on Sawab's Twitter, Facebook, Instagram, and YouTube platforms.
Sawab is a joint UAE-US initiative to combat the online propaganda of Daesh and other terrorist groups and to promote positive alternatives to violent extremism.
Sawab's latest campaign is inspired by the efforts of the General Women's Union in the UAE, chaired by H.H. Sheikha Fatima bint Mubarak, Chairwoman of the General Women's Union, President of the Supreme Council for Motherhood and Childhood, and Supreme Chairwoman of the Family Development Foundation, to support women's advancement and affirm their status as an equal partner to men both in building the nation and in supporting global causes.
The campaign will draw attention to the remarkable contributions of women in all walks of life, including the community, workplace, home, and nation, and will highlight in particular the stories of women who overcame family and societal limitations or expectations to achieve success in their chosen fields.
#WeTweetForHer and for all those who manage to find joy despite life's hardships.

"You are responsible for your life. You can't keep blaming somebody else for your dysfunction. Life is really about moving on."

Oprah Winfrey#InternationalDayOfHappiness pic.twitter.com/xPF4p0MNrY

— مركز صواب (@sawabcenter) March 20, 2018
As part of the campaign, the Sawab Centre will tweet in recognition of a Ugandan woman who risks her life to save refugee girls, an Egyptian university student who overcame blindness to graduate near the top of her class, and many others who surmounted challenges to become heroes to us all.
To coincide with the celebration of Mother's Day on the 21st of March, the campaign will also highlight the lives and examples of extraordinary mothers who fought to protect their families and preserve their communities in the face of conflict or oppression.
#WeTweetForHer is the Sawab Centre's twenty-sixth social media campaign either to directly counter terrorist messages or present positive alternatives to their violent and divisive ideologies. Other Sawab campaigns have focused on terrorism's devastation of families, communities, and ancient civilisations, as well as positive themes such as national pride and the powerful impact of youth.