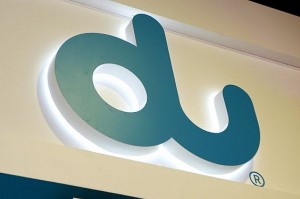 UAE-based SMEs are beginning to realise the value of ICT investments such as lower operating costs, improved human resource efficiency and business effectiveness as well as increased revenue generation in many cases. This according to John Lincoln, business thought leader and VP of marketing at du.
Lincoln was the keynote speaker at Dubai Internet City Excellence Series on the 'Art of ICT Investments for SME' held on 21 March.
"Investments in ICT are also of paramount importance to increase an SME's productivity. A minimal 10 per cent increase in a SME's productivity can sometimes determine whether the business remains competitive and sustainable. Additionally, economic and well-planned deployment of ICT is critical to the success of small and medium sized enterprises," he said.
"A non-optimal selection of a solution or a provider can have negative consequences for an SME, which can be further compounded due to its limited financial and human resources. As most SMEs do not have the necessary in-house ICT expertise to undertake related projects on their own, it is imperative that an SME selects an ICT partner that is reliable, knowledgeable and offers the best value for money," he added.
SMEs contribute a majority of the GDP in most countries and are also the largest job generators in the global economy. Recent studies carried out by du, in association with Frost and Sullivan, showed that 98.5 per cent of the UAE businesses are SMEs. Companies in the UAE spend about AED9.8 billion for their ICT needs and SMEs account for 50 per cent of the expenditure.
Dharmendra Parmar, GM of marketing at FVC, said: "SMEs in the region are more aware on ICT investments and the impact of technology on their business. Today's session highlighted the relevance of IT in an organisation irrespective of their size of the business. It also pointed out the importance of new age technologies like cloud and on the usability in business."
The Excellence Series hosts monthly sessions that feature distinguished speakers and tackle key topics relating to business, best practices, case studies, personal growth and more. The event invites business partners across TECOM Investments to gain insights from experts across different fields and understand the impact of implementing best practices and cutting-edge methodologies on the corporate bottom-line.
Piero Ricotti, MD at Tecnosistemi and president of Italian industry and commerce office in UAE. added: "DIC Excellence series focusing on such topics which are of prime importance today adds value to the community and their business partners. SMEs are a growing sector in the region and the country as there is an increasing focus on these companies by major technology companies. These businesses need to be advised on the right usage of technology and its impact on the longevity of their business."
The next module of Excellence Series will be held in April. Hari Krishnan, chairman and founder of UniPropitia, will lead a session on 'demystifying entrepreneurship'.