The UAE has achieved the top ranking in the region and seventh ranking worldwide for global competitiveness, according to the latest edition of the World Competitiveness Yearbook 2018, published by the Swiss based Insatiate of Management Development (IMD) that was unveiled on Thursday.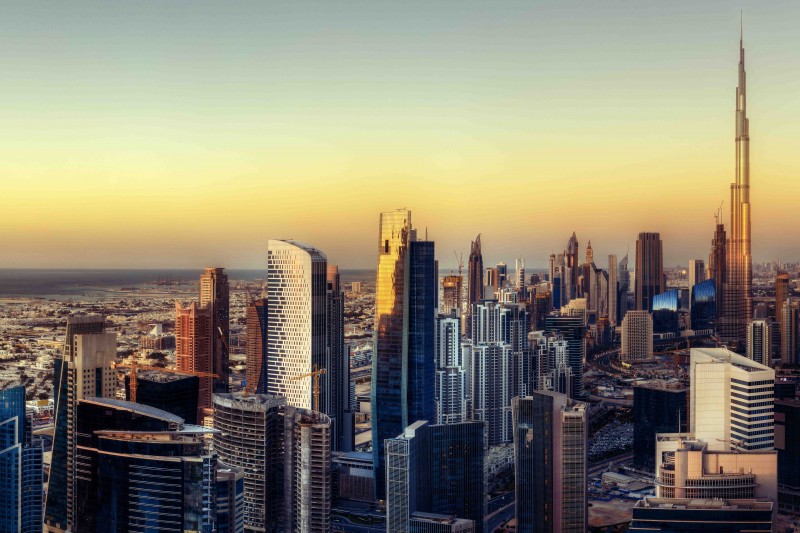 According to the report, the UAE out-performed advanced economies such as Sweden, Norway and Canada and has jumped 21 ranks between the years 2011 and 2018.
The report highlighted that the UAE came first globally in various indicators such as "Government Decisions", "Public-Private Partnerships", "Employment" and "Interna-tional Talent".
The UAE also came second globally in "Business Efficiency" factor, and third globally in "Diversification of Economy", "City Management" indicators, forth in "Energy infra-structure" and "Development and Application of Technology" indicators.
Sheikh Mohammed Bin Rashid Al Maktoum, UAE Vice President Prime Minister and Ruler of Dubai stated that the UAE's competitiveness journey is an accelerating one, and it only makes us more determined to reach the highest ranks, stressing that "we will continue in the competitiveness race and we will not settling for anything less than being number one globally. We have the determination, we have the talent, and we have the resources. Being Number One suits our nation."
The IMD World Competitiveness Yearbook 2018 is comprised of four key factors, 20 sub factors and 340 indicators that cover all the major areas of a nations competitive-ness in social, administrative, business economic topics that also include government efficiency, education and innovation. In the Economic Factor, the UAE moved from fifth globally in 2017, to third globally in 2018. It also retained its fourth global rank in the government efficiency factor.
On an indicator level, UAE held a number of advanced position in various indicators such as International Trade (1st globally), Employment (3rd globally), and International Investment (10th globally).
UAE also achieved high ranks in a number of indictors such as first globally in Employ-ment as a percentage of population, 3rd globally in Diversification of Economy, 5th globally  and Export Growth and 6th globally in Youth Unemployment (lack of). The country also achieved number one in Quality of Air Transportation and Public-Private Partnerships. Italso came 2nd globally in Cyber Security, 3rd globally in Management of Cities, Maintenance and Development and 4th globally in Energy Infrastructure and Ap-plication and Development of Technology.
In an analysis prepared by the Competitiveness Strategy at the FCSA showed that this year's top 10 position was highlighted by extensive movement between competing economies. Most prominently, was the United States of America taking over Hong Kong as the Number 1 most competitive country. Hong Kong moved to 2nd followed by Singapore which moved up to number 3. The Netherlands captured the 4th place mov-ing ahead of Switzerland that moved back to 5th and Denmark to the 6th place. UAE moved up to 7th place ahead of Norway, 8th, Sweden 9th and Canada 10th.
The IMD World Competitiveness Center, a research group at IMD business school in Switzerland, has published the rankings every year since 1989. This year 63 countries are ranked.