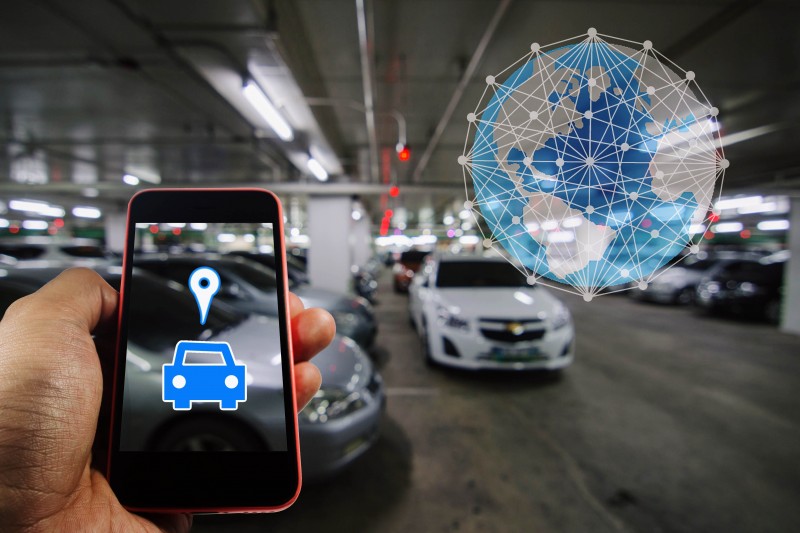 The UAE will soon see the implementation of a next generation remote parking system as part of the nation's drive to implement the latest in transport technology and embrace smart mobility.
The mobile-based application has reportedly been demonstrated for the first time in the UAE at the third International Conference for Future Mobility (ICFM), which was organised by the Emirates Authority for Standardisation and Metrology (Esma).
According to a Gulf News report, Mecedes Benz's Oliver Niederer showcased how 'me connect' system that lets a car manoeuvre into a parking spot without human interference. Developed by car-maker, the system is already live on some of its European models and will potentially be going through trials and certification process in the UAE and could be available soon.
The 'me connect' smart parking system enables the car to park in any type of parking, including parallel, horizontal and angled, without any human interference.
The car locates a parking spot, and as the driver steps out and makes a circling sign on the 'me connect' app. The system requires the driver to be within the radius of three metres, while the driver also has to keep circling on the mobile app when the car is manoeuvring.
"This feature is still not available in the UAE, we are currently working through the certification process, and we will soon make it available here," said Niederer.
Several other brands of vehicles have autonomous parking feature, which experts say is the first natural step towards fully autonomous driving.
"Autonomous technology is still in different stages of development and it is developing fast. Though fully autonomous cars are already available, we are still not ready for roads. The technology will require a lot of steps before it is introduced on the roads. I feel driverless parking is the first natural step towards autonomous driving. This is the first time trials on autonomous features are happening in the UAE and I am sure we will continue to move forward," said Abdullah Al Muaini, director-general, Esma.
He added that apart from stepping up the push for autonomous vehicles, the mobility sector is also making other strides like introducing hydrogen vehicles as well as having higher capacity electric and hybrid cars.
"Hydrogen fuel technology is another thing we are focusing on right now. We are in discussion with the industry leaders, experts and other government bodies to formulate regulations for hydrogen-powered vehicles and I believe by next year these vehicles will be on UAE roads," said Al Muaini.