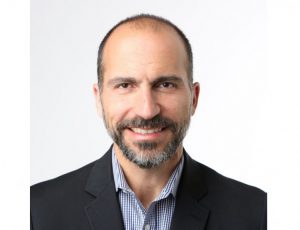 Dara Khosrowshahi, Uber Technologies' chief executive officer said on Tuesday at an investor forum that he can see commercialisation of the Uber Air flying taxi service taking place within five to 10 years, according to a report in Reuters.
Khosrowshahi was speaking at an investor forum in Tokyo on his first visit to Asia as Uber CEO.
The report said that ride-hailing firms such as Uber see populous Japan as a potentially lucrative market and are pressing regulators to ease stringent rules governing the taxi industry.
Earlier in the year, Patrick Moulay, executive vice president for commercial helicopter sales, Bell Helicopter, said in an interview with Bloomberg, "Air taxi is the next way for our industry, and it's very important for us to make sure we are among the disrupters to think about what should be transportation in the next 10-20 years."
He added, "We're not going to see a taxi flying tomorrow, but it's much closer than what people think."
Last year, Dubai authorities have reportedly started similar discussions with aerial vehicle companies such as EHang, Volocopter and Vimana. In September, Sheikh Hamdan bin Mohammed bin Rashid Al Maktoum, Crown Prince of Dubai, attended the maiden concept flight of the Volocopter's Autonomous Air Taxi (AAT).
Dubai's Road and Transport Authority (RTA) said it is expected that AATs will operational in the emirate within the next five years.