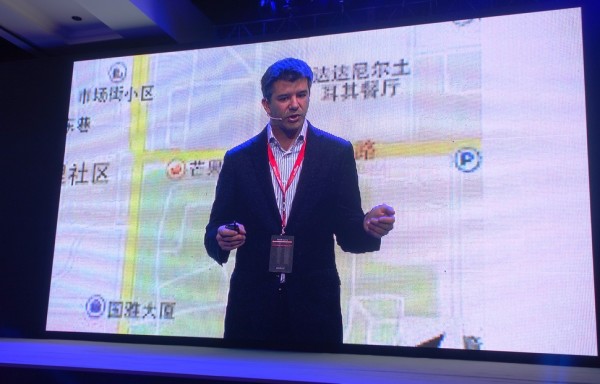 Uber is speeding up its expansion plans for China, as it aims to enter 100 additional cities in the country over the next year.
Travis Kalanick, CEO, Uber, made the statement on 7th September, highlighting the company's progress in China, where its growth has far outpaced other markets.
"We're in almost 20 cities today, but we have 100 more cities to go, just in the next twelve months," Kalanick said in Beijing.
The country entered the country over a year ago, bringing its ride-hailing service to major cities including Beijing and Shanghai. Although its Chinese business hasn't been free of trouble, Uber's CEO claimed the service has been booming.
"When we started this year, we were about one percent market share. Today, nine months later we're looking at 30 to 35 percent market share," he said.
Kalanick credited the growth in part to the Chinese government, which according to him has been their partner in many cities to help make this a reality.
In addition, the company partnered with China's largest search engine, Baidu, last December. Uber rides can now be hailed through Baidu's mapping app.
China is expected to come out with new regulations later this year on ride-hailing services, which could end up hindering Uber's growth, however, Kalanick said he is open to adhering to the regulations.
Uber's expansion in the country comes a day after the company said it had recently raised $1.2 billion in a round of fundraising from China. Baidu was among the investors.
US Internet companies, however, have often stumbled in the Chinese market. Google, for instance, struggled with the government's strict rules on censorship, and eventually shut down its local search engine.
"For any foreign tech company in China, it's important to demonstrate that the company is in the good graces of the government," said Mark Natkin, Managing Director for Beijing-based Marbridge Consulting.
"Uber has had negative publicity in other markets, such as India, so it's important to demonstrate they are cooperating successfully with the government," Natkin added. "They'll be less likely to face regulatory hurdles."
Uber will still have to contend with the Chinese competition. Didi Kuaidi is Uber's main rival there and it's gained massive popularity through its taxi-hailing apps, which also feature private car-hailing services. Didi Kuaidi is also reportedly about to raise $3 billion in its latest funding round.
Originally published on IDG News Service. Reprinted with permission from IDG.net. Story copyright 2018 International Data Group. All rights reserved.