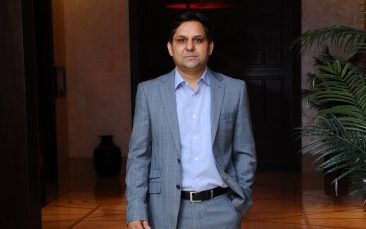 Asif Khan, distribution manager, Middle East and Africa (MEA), Unify, shares details about the firm's recently launched cloud services platform in the UAE.
The demand for cloud technology has grown significantly in the Middle East region over the last few years. Increasingly customers are seeking the benefits that cloud can bring to their operations such as low infrastructure management cost, increased efficiencies, improved cash flows and so on. Additionally, cloud computing also offers the flexibility for employees to work from anywhere, enhancing productivity. Internet of Things is also another big driver of cloud services growth.
In such a landscape, Unify, formerly Siemens Enterprise Communications, has unveiled its cloud offerings to the region, starting with UAE, this month.
While cloud and collaboration solutions have been a core component of its portfolio globally, the company has now introduced it to the region at a partner-focused event earlier this month.
Asif Khan, distribution manager, Middle East and Africa (MEA), Unify, says, "Together with our regional distributors, Mindware, Oxygen and Tech Access, we have launched our cloud services to the market."
Hosting the data locally, Unify, built a cloud services platform called Cloud Voice, which is a telephony sporting all basic features such as conferencing, voice mails and so on. The second offering includes a pure UC cloud solution equipped with advance features covering telephony as well as Unified Communications such as mobility, messaging, video calling and so on.
The third offering is a contact centre solution on cloud and the fourth has more multi-media rich features.
"We have four kinds of offerings for the market and customers can opt for pay-per-use consumption basis. At Unify, we have the flexibility to increase or decrease the number of users based on the client's requirement. They will be paying on a monthly basis to us and everything will be taken care of in terms of managed services, implementation, SLA and so on."
According to Khan, what makes the vendor's offering unique is the fact that its pricing is competitive.
"Customers can rely on us for a resilient, carrier-grade and multi-tenant platform, and we bring this expertise right from our Siemens' heritage. The biggest advantage with our offering is that the pricing is competitive without compromising on features and quality," he adds.
The vendor also has embedded managed services along with upgrades and migration so that customers' don't have to worry about anything after paying that one amount per user.
"Also, as everything will be hosted locally, it provides customers a great amount of security and helps to manage the compliance aspects for an organisation."
Unify's existing partner network will have access to selling the new cloud offering.
"We believe this could be a great alternative for some of our existing partners' customers."
Additionally, the vendor is also looking to onboard born-in-the-cloud partners who understand the space well and are already in this market.
Khan adds, "We are hoping to on board partners who already have a cloud mindset and we could support them with the challenges they are currently facing. They can depend on us for resources around marketing, training and so on."
Towards this goal, the company also has designed a partner programme completely around the growth and profitability of channel partners.
Khan says, "Partners are an important part of our success story. After UAE, we are aiming to launch our cloud services in Saudi Arabia, Kuwait and Pakistan by the end of this year."