Dubai has been selected to be a regional hub for city data for the MENASA region at the United Nations headquarters in New York City.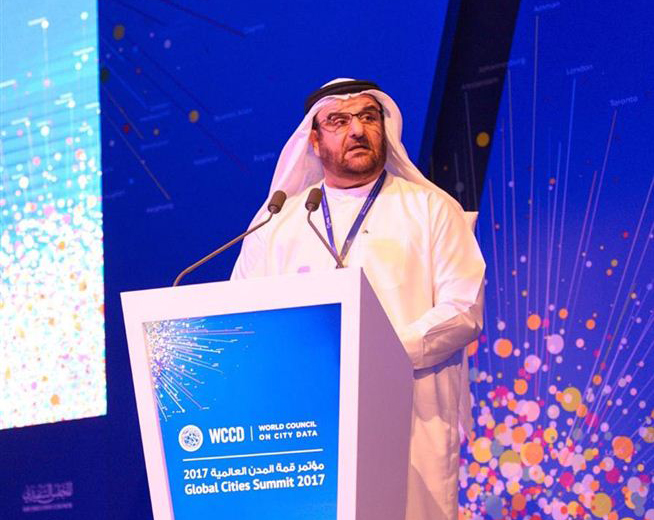 As a result, Dubai is now in a direct position to inform and drive progress towards the UN 2030 Agenda for Sustainable Development.
Discussions are already underway between the World Council on City Data (WCCD) and a number of other cities across different continents, including Johannesburg (South Africa), Buenos Aires (Argentina), Los Angeles (USA), Makati (Philippines), Rotterdam (Netherlands), and Minna (Nigeria), with the United Nations acknowledging the complimentary role that cities and local communities have to play.
The General Secretariat of The Executive Council will now start to define Dubai's responsibilities as the local data hub of the MENASA region, and is expected to play a key role in the promotion of the initiative, as it aims to get other cities in the region involved.
It will also serve as a dedicated platform for city-to-city learning and 'solutions transfer' across metropolitan, national and global contexts, with the rapidly-growing network of WCCD certified cities.
To this end, His Excellency Abdulla Abdul Rahman Al Shaibani, Secretary General of the Executive Council of Dubai, pointed to the importance of the agreement between Dubai and the WCCD under the umbrella of the United Nations, aligning with the vision of the UAE's leadership on various long-term strategies that aim to improve a number of key Dubai Plan 2021 pillars, as well as helping to achieve the 2030 sustainable development agenda.
His Excellency added, "Data is essential for the improvement of core city functions, and future visions, which is why global benchmarks are also necessary. As cities look to become smarter and more sustainable moving forward, and in line with Dubai's sustainability ambitions, the success of Dubai Plan 2021 is based on a holistic and studied approach, which uses data to benchmark and inform its future."