The unmanned aircraft systems satellite communications market is projected to reach $19.7 billion, while the same for UAS commercial imaging service will touch $4.3 billion during the 2016-2026 period, according to a new report.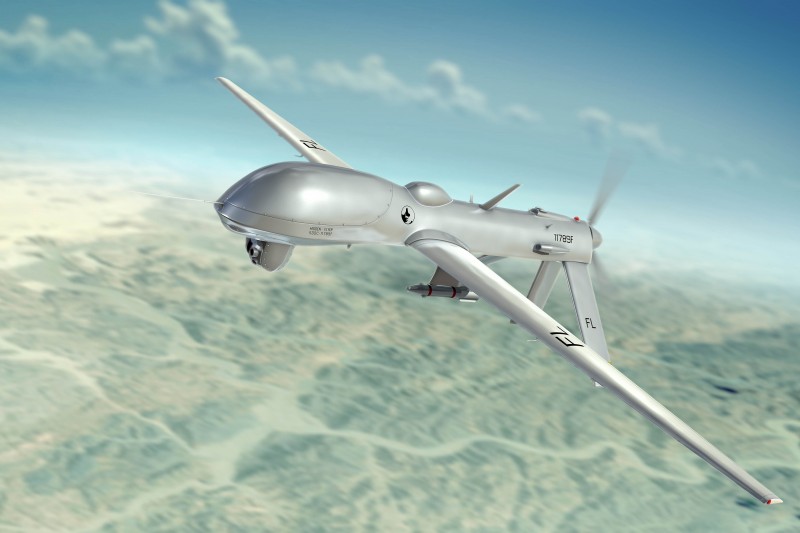 NSR's Unmanned Aircraft Systems, Satcom and Imaging Markets, 4th Edition report said that the increase will be primarily be driven by the accelerating Government and Military UAS market, with increased adoption rates for unmanned systems around the globe.
"The steady increase of  US activity in Asia, as conflicts move towards the South China Sea and North Korea, along with a global rise in drone-based warfare to reduce soldier casualties, give rise to a proliferation in Beyond-Line-Of-Sight (BLOS) satcom market for drones," said Gagan Agrawal, NSR Analyst and report author.  "These conflicts, along with a need for peacekeeping, border patrols, and global humanitarian efforts have spawned a growing demand for high bandwidth video ISR."
In addition, the demand for Intelligence, Surveillance and Reconnaissance (ISR), and combat capability is on the rise, due to global conflicts in the Middle East and Asia. Consequently, the 2016-2017 period notes a significant UAS supply increase from the US, China and Middle Eastern countries. This growth highlights the opportunity in satcom terminals and capacity services for both satellite operators and equipment manufacturers.
The demand for Medium Altitude Long Endurance (MALE) airframes continues to outshine other satcom enabled airframes, and NSR projects more than 8,000 satcom in-service units by 2026, with MALE systems accounting for almost 75 percent of the market.
"For smaller sized UAS, imaging is the primary application in the commercial domain. This is fueled by needs of the energy sector, industrial inspection, and surveying,  where mapping and analytics services via UAS, as compared to manual work, offer companies a 2-3x cost savings potential," added Agrawal. "As civilian regulations and VC-backed startups mature through 2018, businesses will look to solidify an enterprise-service oriented B2B model, paving the way for stability and wider recognition for this industry."
In the UAE, the government has proactively been working towards the mainstream commercial implementation of autonomous flying vehicles. A good example of which is the Dubai Roads and Transport Authority (RTA)'s project to deploy self-driving flying taxis by 2020. Over the next five years, the RTA will collaborate with the UAE General Civil Aviation Authority and the Dubai Civil Aviation Authority to put in place the operational requirements for implementing the AAT services.