Microsoft is cutting around ten percent of its global sales force as part of a broad reorganisation to focus on selling its cloud services under the Azure brand.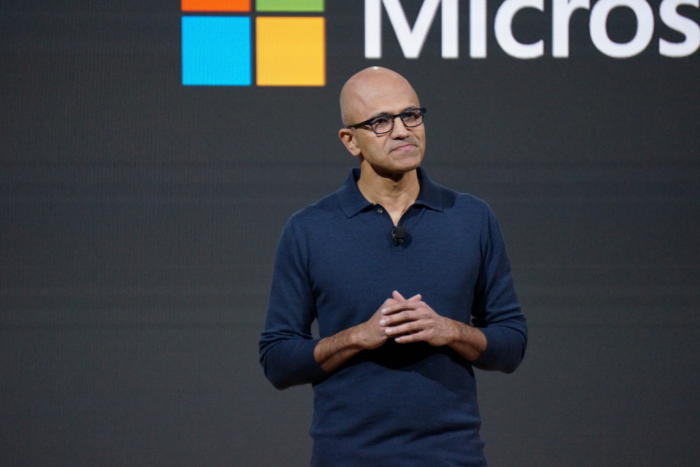 In an official statement last week, the company said, "Microsoft is implementing changes to better serve our customers and partners. Today, we are taking steps to notify some employees that their jobs are under consideration or that their positions will be eliminated.
"Like all companies, we evaluate our business on a regular basis. This can result in increased investment in some places and, from time-to-time, re-deployment in others."
With a global salesforce of 50,000 people this could mean 5,000 people, most likely in software and hardware divisions, are going to be out of work. However, CNBC reports a more conservative figure of 3,000.
The majority of these roles will be outside of the USA, the company told the Washington Post. Microsoft employs 3,000 people in the UK in total.
The new selling strategy at the company was outlined in a leaked email sent to employees Monday, which was obtained by the Wall Street Journal. In it, Judson Althoff, executive vice president for worldwide commercial business, outlined how Microsoft wants to focus on targeting businesses instead of specific industries or market segments.
He said he wanted to increase the "technical depth and better align sales and services to solution areas", at the company.
Where reorganisation can often be seen as a euphemism for large job cuts, Microsoft has been serious about becoming a cloud company for the entirety of CEO Satya Nadella's tenure. Nadella's previous role at the company was executive vice-president of the firm's Cloud and Enterprise group.
Azure is in second place behind the clear market leader Amazon Web Service (AWS) right now – some analysts have AWS as six times larger than all of its competitors combined in the infrastructure-as-a-service (IaaS) market – but the still nascent cloud market is certainly big enough for more than one incumbent. Gartner predicts the worldwide public cloud services market to grow 18 percent this year, to $247 billion.
Microsoft reports its Azure numbers as part of its broader Intelligent Cloud division, making a clean comparison with AWS difficult. However, that business unit is growing fast, up 11 percent to $6.8 billion according to its Q3 results in April.
Ed Anderson, a cloud services analyst at Gartner believes that "Microsoft is adjusting their sales and marketing organisations to further amplify their cloud-first strategy. It is about growing their cloud business and, along with that, being more competitive with AWS."
"Cloud selling motions are a bit different than traditional software sales. Cloud selling is not just about transacting licenses, but rather driving consumption of the cloud services. Cloud sales also require a new mindset and skillset", he added.