The US government is considering banning laptops from the passenger cabins on all international flights to and from the country, according to homeland security secretary John Kelly.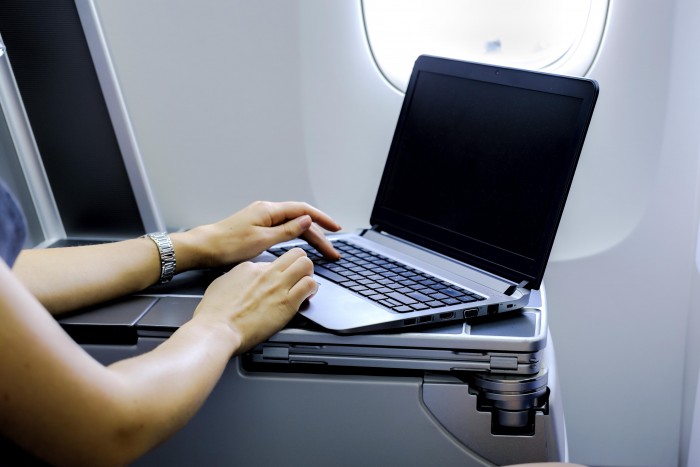 Speaking at Fox News Today, Kelly said the US administration plans to "raise the bar" on airline security.
In the interview Kelly said that there is a real threat to aviation."We're still following intelligence," he said. He noted that terrorists are "obsessed" with the idea of "knocking down an airplane in flight."
Kelly said the move would be part of a broader airline security effort to combat what he called "a real sophisticated threat."
In March, the government imposed restrictions on large electronic devices in aircraft cabins that applies to nonstop US-bound flights from 10 international airports in Amman, Jordan; Kuwait City, Kuwait; Cairo; Istanbul; Jeddah and Riyadh, Saudi Arabia; Casablanca, Morocco; Doha, Qatar; and Dubai and Abu Dhabi in the UAE. About 50 flights a day, all on foreign airlines, have been affected by the ban.
Earlier this month, reports said the Trump administration would broaden the ban to include planes from the European Union, affecting trans-Atlantic routes that carry as many as 65 million people a year.
Among the enhanced security measures that the Department of Homeland Security will likely implement include tighter screening of carry-on items to allow Transport Security Administration agents to detect precarious items in tightly packed suitcases.
Kelly said no final decision had been made as to the timing of any ban.