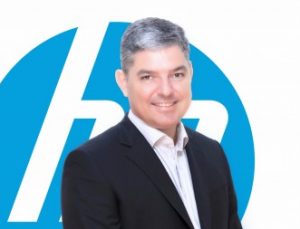 Intercepted counterfeits deliver setback against manufacturing and distribution of fake printing supplies.
HP has announced multiple seizures of counterfeit printing supplies destined for HP printers. HP supported Saudi Arabian Ministry of Commerce officials, alongside the local police force, who confiscated more than 145,000 illicit items in separate actions.
Between December 2016 and February 2017, the Saudi Arabian Ministry of Commerce conducted several raids at both warehouses and showrooms of four major counterfeiting syndicates. Some of those distributors were also involved in manufacturing counterfeit print supplies.
In total, the officials seized around 100,000 counterfeit cartridges as well as about 45,000 components used for manufacturing the fakes. Before and after the raids took place, experts from HP's Anti-Counterfeiting and Fraud (ACF) programme supported the authorities by providing key intelligence and identifying the seized items as counterfeit.
"HP appreciates the cooperation of Saudi Arabian officials and its prosecution of counterfeiters who try to defraud innocent customers," said Jason McMillan, managing director, KSA, HP. "We are honoured to have played a role in these key successes and will continue to protect customers from potentially dangerous fakes."
Across EMEA over the last five years, 12 million complete print supply counterfeits and components have been seized by local authorities, supported by HP. HP has conducted over 4,500 audits and inspections (CPPAs and CDIs) of partners' stocks or suspicious deliveries for customers. Through HP's Anti-Counterfeiting and Fraud (ACF) programme, it actively educates its customers and partners to be vigilant against fake printing supplies. It also cooperates closely with local and global law enforcement authorities to detect and dismantle illegal operations that produce counterfeit HP printing components.