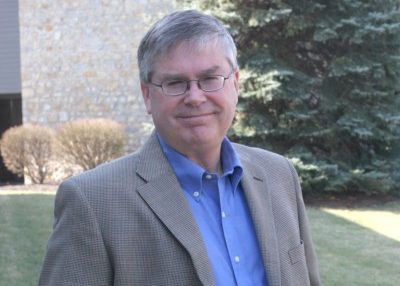 Veeam Software has recently announced the appointment of Peter McKay, most recently Senior Vice President and General Manager, Americas at VMware, as its President and Chief Operating Officer and the promotion of William Largent, currently Executive Vice President, as its new Chief Executive Officer.
Veeam co-founders and Directors, Ratmir Timashev and Andrei Baronov, will remain strategic to the company, playing active roles focusing on market strategy and new product development.
According to Veeam, the appointments will add further depth to an already accomplished executive lineup and come it continues to enable enterprises to deliver 24.7.365 Availability, expand into Enterprise market segments and continue double-digit revenue growth.
"With the appointments of Peter and Bill, we are adding depth, experience and talent to our already world-class executive team.  Peter and Bill are seasoned leaders with complimentary skill-sets; they will be instrumental in helping Veeam to continue on its steep growth trajectory," said Timashev. "McKay will also join our Board of Directors and serve along with Baronov, Largent and I. By attracting executive talent such as McKay, Veeam is sending a clear signal to the market that we are a leader and we've only scratched the surface of our potential."
As President and COO, McKay will report directly to Largent and will be responsible for sales, sales operations, marketing, finance and human resources.  Prior to Veeam, McKay held a number of senior leadership roles within VMware's Americas organisation. He joined VMware as Vice President Sales, End User Computing, Americas, and from this position, he was promoted to Chief Operating Officer for the Americas, responsible for optimising the alignment and integration of all go-to-market functions, then to Senior Vice President, Americas Enterprise, and then ultimately to Senior Vice President and General Manager, Americas.  McKay joined VMware through the acquisition of Desktone where he was President and CEO from 2010 to October 2013.  Prior to Desktone he was President and CEO of two other successful venture-backed companies; Watchfire, a security solutions provider (acquired by IBM in 2007) from 2001 to July 2008 and eCredit (acquired by Internet Capital Group) from 1998 to 2001.  Mr. McKay also served as "Executive-in-Residence" at Insight Venture Partners.
"Digital Transformation, cloud, social technologies and users' insatiable appetite for Always-On access to critical data and applications is changing the way enterprises conduct business," said McKay.  "We are at the cusp of a major digital revolution and as enterprises look to harness the power of the cloud and keep pace with changing user demands, 24.7.365 Availability is no longer an after-thought; today, it is a strategic priority.  That's why I am here. Veeam has always been a company synonymous with innovation and customer satisfaction.  Not many companies are as exciting as Veeam, and I am honored to be joining the team and helping steer it to the next stage of its growth."
As CEO, Largent will report directly to Veeam's Board of Directors and will oversee Veeam's strategic and financial direction.  Mr. Largent has been part of Veeam's growth since its inception in 2006, and has more than 30 years of operations and leadership experience in growth companies. Prior to joining Veeam, he was the CEO of Applied Innovation, Inc., a public company previously traded on the NASDAQ – National Market System.  Mr. Largent also worked with other members of the Veeam executive team at Aelita Software where he was Chief Operating and Financial Officer. Prior to Aelita, Largent was CFO of Plug Power where he managed the company's initial public offering with Goldman, Sachs & Co. as lead underwriter, raising more than $150 million in equity.
"I have spent my entire career building businesses, but Veeam is special," said Largent. "Since the company started in 2006, we've always been at the cutting edge of innovation and have been disrupting status quo thinking.  Our first product was free and within a very short period of time, every virtualisation admin knew us!  We've continued in that disruptive, innovative vein and as we look to the future, our focus is on empowering enterprises to deliver 24.7.365 Availability and leverage the potential of today's digital economy."