DUBAI, UAE, 12th May, 2021: Veeam Software, the leader in Backup solutions that deliver Modern Data Protection, today announced another quarter of double-digit growth with an annual recurring revenue (ARR) increase of 25% year-over-year (YoY) for Q1'21. Veeam kicked off 2021 with its expansion of public cloud support with the general availability of NEW Veeam Backup for Google Cloud Platform, complementing Veeam Backup solutions for AWS and Microsoft Azure. Veeam Backup & Replication v11 was also released in Q1'21 with an additional 200 new and powerful backup, cloud, DR, security and automation enhancements. The most advanced data protection solution for Cloud, virtual, SaaS, Kubernetes and physical workloads has already been downloaded by more than 130,000 users.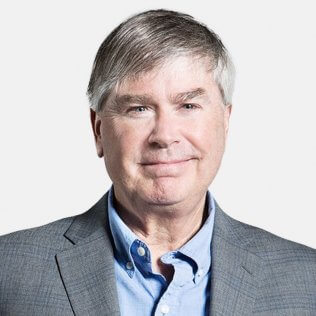 "The double-digit YoY growth across all geos provides further validation that our solutions are leading the way in the industry and providing customers simple, flexible and reliable data protection that meets their needs and helps them to achieve their business objectives. To see such increases globally is a tremendous achievement in such a challenging environment", said William H. Largent, Chief Executive Officer (CEO) and Chairman of the Board at Veeam. "Thirteen consecutive quarters of double-digit growth is a testament not only to the importance of business continuity and data protection as companies move to the Cloud, but to the reliability and value that our 400,000+ customers have trusted Veeam to provide over the past decade". 
Additionally, in the most recent IDC Semi-Annual Software Tracker for Data Replication & Protection 2H'20, Veeam had the fastest revenue growth, both sequentially (21.5%) and YoY (17.9%) in 2H'20 among the top five vendors, all other vendors combined and overall market average. In this period, Veeam became the #2 provider worldwide in terms of overall revenue with YoY growth in the second half of 2020 with more than 17.5 percentage points above the market average. The IDC Semi-Annual Software Tracker 2H'20 showed that Veeam is No.1 in the EMEA Data Replication and Protection market in 2020 and had the fastest revenue growth, both sequentially (26.2%) and YoY (20.1%) in 2H'20 among the top 5 vendors, others and overall market average. In 2020, Veeam ranks No. 1 in market share in EMEA.
"Achieving double-digit growth in EMEA with 27% year-over-year increase in annual recurring revenue (ARR) in what has been a challenging Q1 for businesses across EMEA has been made possible by the agility, discipline and fighting spirit of the teams in every market", said Daniel Fried, General Manager (GM) and Senior Vice President (SVP) of EMEA and Worldwide Channels, Veeam. "Customers and partners are looking to make investments that give them peace of mind and to work with experts who offer strategic advice. Furthermore, IDC's recognition of Veeam as the number one company in EMEA for Data Replication and Protection in 2020 shows that we are the vendor best placed to enable business transformation and innovation for customers across the region. This is supported not just by our dominance of the backup and data protection market, but the world-class expertise and skills within Veeam's sales and technical teams, as well as our phenomenal partner ecosystem".
"In addition to the major release of V11, our product roadmap for 2021 will further expand our offerings with the top cloud providers — AWS, Microsoft Azure and Google — and Kubernetes, as we remain agile and integrate new technologies", said Danny Allan, Chief Technology Officer and Senior Vice President of Product Strategy at Veeam. "Our recent product launches are best-in-class in quality and quantity, and provide our customers with leading-edge data protection and recovery. More and more organisations are accelerating their modern data protection strategies and Veeam is committed to supporting them along the journey".