DP World and Virgin Hyperloop One have announced the launch of Cargo Speed – a service set to transport cargo around the world at "jet speeds, for the cost of trucking," according to Sultan Ahmed bin Sulayem, DP World Group chairman.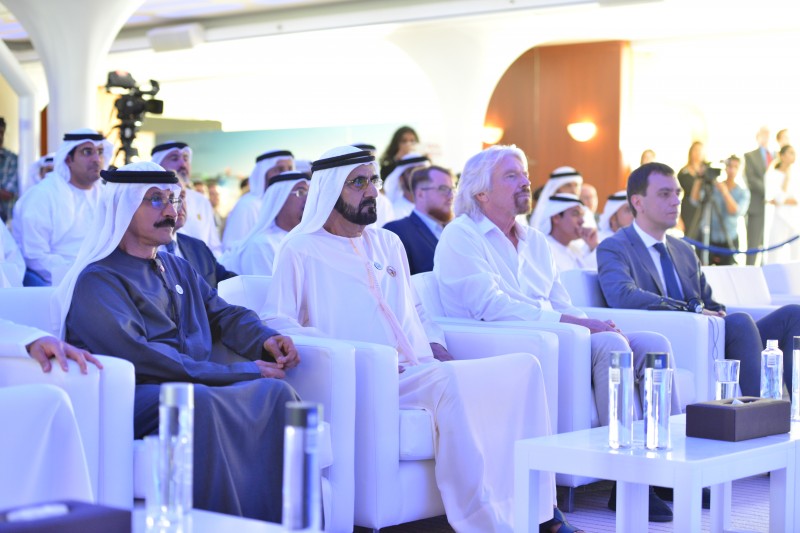 Speaking today at the global launch aboard the Queen Elizabeth 2 in Port Rashid, Dubai, Sultan Ahmed bin Sulayem was joined by His Highness Sheikh Mohammed bin Rashid Al Maktoum, vice president of the UAE and ruler of Dubai, and Virgin Hyperloop One chairman Sir Richard Branson.
Branson praised Dubai for "always being at the cutting edge" of technology innovations, and spoke of his own passion in creating and being a part of this transformation in the region.
"Ports are often sitting on valuable land, but why waste land on ports? With this technology, freight can be unloaded straight onto a Hyperloop and shipped straight in land, meaning this land can be repurposed as hotels and leisure facilities," he said.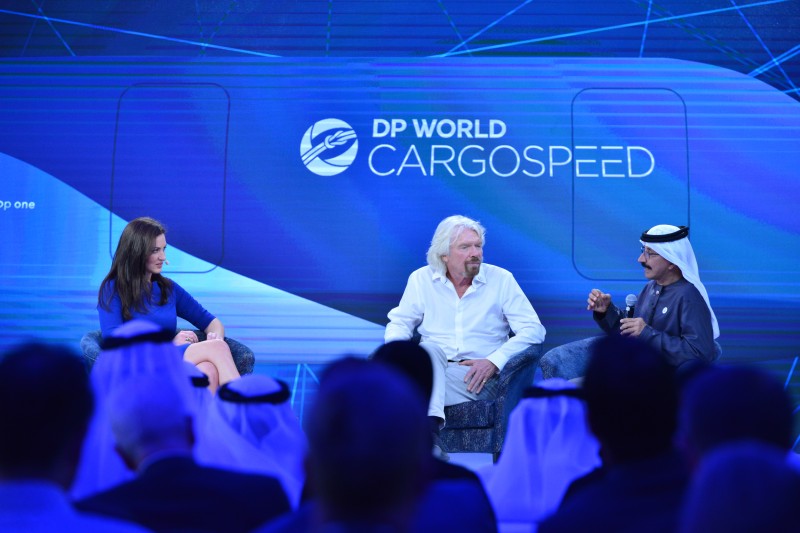 Since the partnership between DP World and Virgin Hyperloop One began in 2016, the pair have come to understand there is a demand for "lightweight, high value" cargo deliveries, according to Rob Lloyd, CEO, Virgin Hyperloop One.
"There has been a fundamental change in the way goods are being shipped today," he said. "33 percent of retail will be done online by 2030, yet we have an infrastructure around the world that still demands us to put goods in containers and put them on the back of a train, truck or airplane in order to deliver these products – but we're now in an on demand, e-commerce generation that want it now."
Sulayem reconfirmed these "inefficiencies in the supply chain," and announced that the Cargo Speed service would operate at speeds of up to 620 miles per hour. In his opening speech, he added that the service could deliver "any cargo around the world in less than 14 hours," with a maximum of "one hour" delivery time between Dubai and Saudi Arabia.
"Hyperloop is selling time to people, and that is very valuable, and this technology is somewhat of a necessity to the future of transportation," he said.