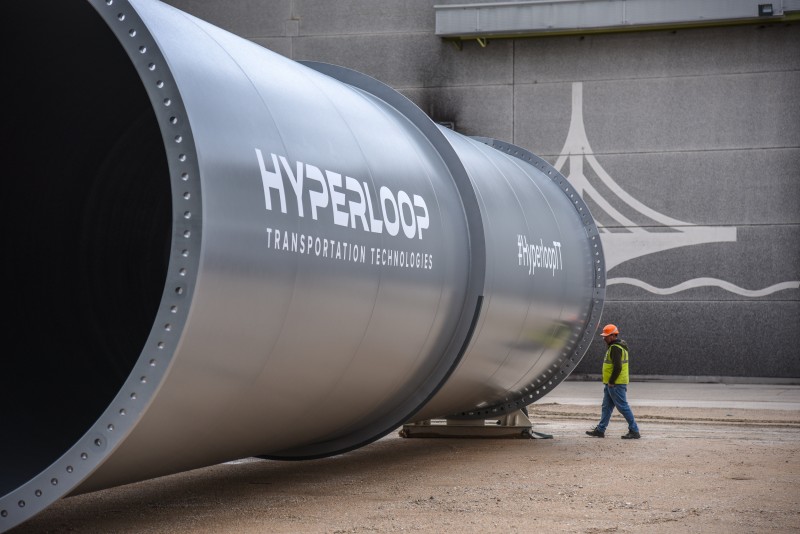 Virgin Hyperloop One's regional head has said that the company is set to open an office in the emirates as the firm strives to transport passengers from Dubai to Abu Dhabi in just 12 minutes.
The proposed scheme will see high-speed trains, or pods, transport passengers at up to 1,200 kilometres per hour along a vacuum-sealed track.
The hyperloop concept was first conceived by billionaire entrepreneur Elon Musk in 2013.
[To learn more about how blockchain could transform the real estate sector, register for TahawulTech.com's Power of 4: Fourth Industrial Revolution Forum | For more stories on success and business transformation through technology subscribe to our newsletter.]
The technology uses electromagnets to accelerate trains through a low-pressure tube, allowing the vehicle to glide silently with little to turbulence.
"We are actually setting up our first office outside of the US in Dubai," Harj Dhaliwal, managing director for the Middle East and India, told CNN.
In April, DP World and Virgin Hyperloop One announced the launch of Cargo Speed – a service set to transport cargo around the world at "jet speeds, for the cost of trucking," according to Sultan Ahmed bin Sulayem, DP World Group chairman.
Virgin Hyperloop One chairman Sir Richard Branson praised Dubai for "always being at the cutting edge" of technology innovations, and spoke of his own passion in creating and being a part of this transformation in the region.
"Ports are often sitting on valuable land, but why waste land on ports? With this technology, freight can be unloaded straight onto a Hyperloop and shipped straight in land, meaning this land can be repurposed as hotels and leisure facilities," he said.