Emaar Entertainment, the leisure and entertainment subsidiary of Emaar Properties, has announced plans to open a first-of-its-kind VR Park attraction in Dubai Mall.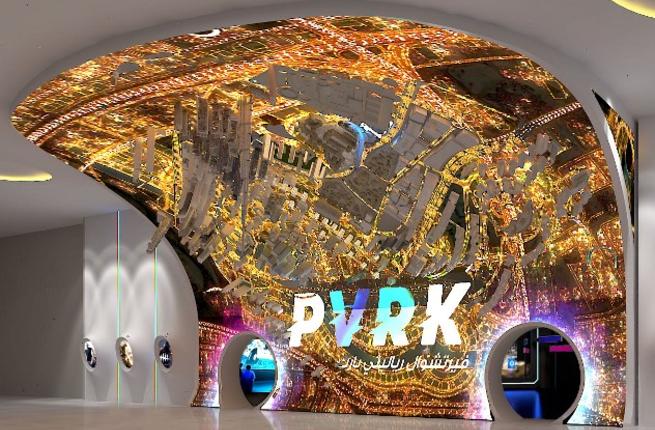 Designed to #ChallengeReality, the "mind-blowing" attraction is set to transform the virtual reality entertainment landscape, providing a breadth of games, rides and experiences to suit all ages.
Due to open in the first half of 2018, the new VR Park is set to bring together some of the world's best VR developers to deliver an "awe-inspiring" leisure and entertainment experience, according to a statement.
Combining augmented reality, virtual reality and experiential attractions, the VR Park is designed to blur the lines between perception and reality through immersive rides, educational journeys and interactive games – including a rollercoaster.
Set across two levels of the mall and focusing on the concept of 'Shared Escapism', many of the attractions offer a multi-player experience. The VR Park also features a PVRK Café.
The addition of VR Park to Emaar Entertainment's portfolio follows Reel Cinema's 2017 launch of the region's first cinematic digital customer journey. Last year, HTC signed as the hardware partner of the VRZOO initiative at Dubai Aquarium and Underwater Zoo in The Dubai Mall.
What's more, Emaar's most-visited attraction – At The Top, Burj Khalifa – unveiled a new virtual reality experience last year that simulates the experience of scaling the building's 160 habitable floors as well as a climb to the top of the spire.