The RTA will hold the Dubai World Congress for Self-Driving Transport in October 2019 – a first of its kind event, due to be held in cooperation with Khalifa City and NewCities Foundation.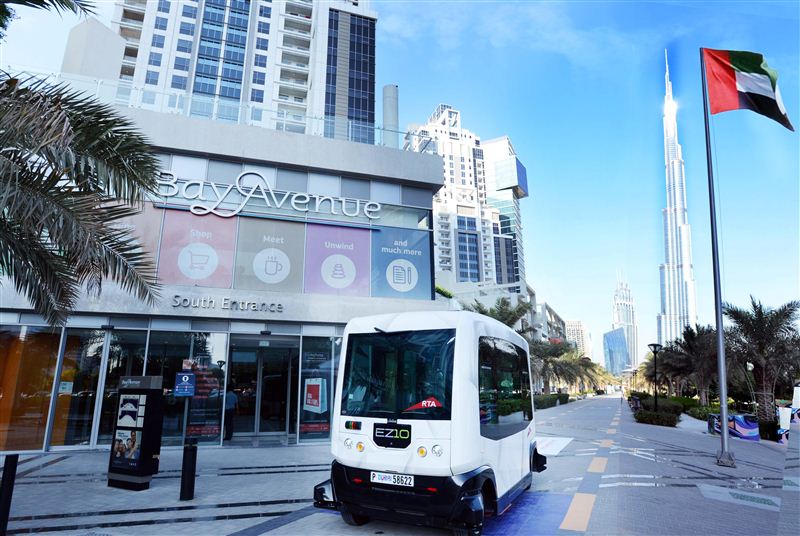 The Congress aims to raise the public awareness of modern and future technologies of self-driving transport. It seeks to identify the impact of self-driving technology on investments and various transport strategies.
HE Mattar Al Tayer, Director-General and Chairman of the Board of Executive Directors of Roads and Transport Authority (RTA) and Chairman of the Dubai World Congress for Self-Driving Transport made the announcement during a press conference held at the sidelines of the World Government Summit.
"The Congress will be a global platform for self-driving transport bringing together prominent experts, specialists, policy makers, technology manufacturers, researchers and academia. They will share views and visions in innovation and technologies of self-driving transport," said Al Tayer.
"During the Congress, RTA will award the winners of the Dubai World Challenge for Self-Driving Transport, which was announced by the RTA during the LA CoMotion Congress in 2017. The Challenge is a global competition aimed at broadening the use of self-driving transport at all levels. It aims to encourage leading companies in this field to cope with the existing challenges such as traffic congestions, low public transport ridership, and the first and last-mile challenge, to ensure the travelling of riders to their final destinations," noted Al Tayer.
The Challenge, for which prizes in excess of $5 million are set, targets companies, startups and local and global universities. Prizes worth $3 million will be set to leading companies category, and $1.5 million will be set for startups. $600,000 will be allocated to universities and academia. Specialist international experts of smart mobility will assess and judge the winners on the basis of several technical criteria.
HE Dr. Arif Al Hammadi, interim EVP of Khalifa University, co-organiser of the Congress, said, "Khalifa University strives to play a key role in advancing innovation in the robotics field, not just locally, but globally. Khalifa University is home to the region's top robotic research institute (KURI), which now has 25 robotics researchers. The University has also launched the $5M Mohamed Bin Zayed International Robotics Challenge Award to attract the brightest minds in robotics from all around the world."
Participants will be pre-qualified based on certain elements including the status, credibility, future vision, skills and relevant expertise of the entity. Participants will then be assessed in different categories according to their performance in several tests based on their technical ability and experience, business dimension and operation and service. The Challenge will include a series of tests related to durability and reliability, ability to drive under traffic conditions, power efficiency, safety and e-security, and user experience.