VMware has announced that more than two thirds (68 percent) of Middle East business leaders believe the management of technology is shifting away from IT to other departments, as lines of business take charge of technology-led innovation in EMEA organisations.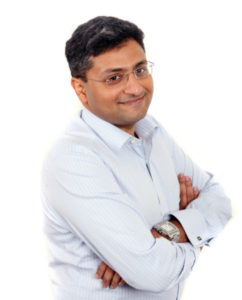 This new research, taking into account 1,200 IT decision makers and heads of lines of business in the UK, France, Germany, Italy, Netherlands, Sweden, UAE, KSA, finds that this decentralisation of IT is delivering real business benefits for Middle East businesses. 66 percent of the study believe it gives businesses the ability to launch new products and services to market with greater speed, while 69 percent said it gives the business more freedom to drive innovation. There are also positives from a skills perspective, with the shift in technology ownership beyond IT to the broader business seen to increase employee satisfaction (72 percent) and help attract better talent (72 percent).
This move, however, is not without its challenges. Two thirds of leaders (62 percent) from across the business believe this is causing a duplication of spend on IT services, whilst 52 percent believe it creates a lack of clear ownership for IT.  This decentralisation movement is often happening against the wishes of IT teams, demonstrated by the majority (76 percent) actually wanting IT to become more centralised.
"The idea of being decentralised means people are making decisions in isolation," said Deepak Narain, Regional Presales Manager – Middle East and North Africa for VMware. "If we have a set of common dashboards that people can look at, and understand where there is a duplication of effort, that's a really important first step in driving innovation. It's about giving IT teams who are tasked with dealing with all of these issues a seat at the table, and making sure they understand what's going on."
He added, "Middle East organisations are punching above the EMEA region's average in decentralising IT, to deliver business benefits for customers and employees. Digital transformation is vital for enhancing the competitiveness of every Middle East organisation's lines of business, however, deploying digital solutions alone is not enough. The C-suite needs to lead change management to bring together the IT team and lines of business to deliver digital success together."