The Dubai Future Accelerators programme has been praised by the participating government entities and Dubai Future Foundation's board of trustees, for its role in changing the way the public and private sector work together in shaping the future.
The programme has announced 19 pilot projects within 7 strategic sectors in its first cycle, which aim to tackle strategic challenges through innovative solutions, making the programme the first of its kind in the world with such results.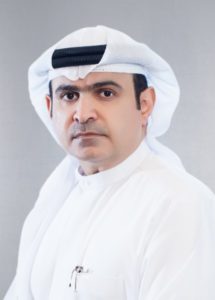 Ahmad Bin Byat, Vice Chairman and Managing Director, Dubai Holding, said: "Dubai Future Accelerators brings the technology of tomorrow to our city today, and we are very pleased by the progress that the current start-ups have demonstrated in the first cycle of the programme. We are working with some of the world's best and brightest minds to identify new and innovative solutions to the challenges facing businesses today, and to enhance our customer experience and interaction."
The Dubai Future Accelerators programme has also announced five new government entities joining the programme's second cycle, namely: Department of Economic Development, Smart Dubai Office, General Directorate of Residency and Foreign Affairs, Emirates Integrated Telecommunications Company (du), and Etisalat Group.
"The Dubai Future Accelerators is an essential and important step towards consolidating efforts across all sectors in the country to achieve the national agenda for 2021," said H.E. Sami Al Qamzi, Director General of the Department of Economic Development (DED) in Dubai. "The focus of the initiative on elevating efficiency in government services to highest level is consistent with the strategic objective of the DED to achieve customer happiness through a highly advanced technology infrastructure and smart services."
Major General Mohammed Ahmed Al Marri, Director General of General Directorate of Residency and Foreign Affairs said, "We are proud to be part of this one-of-a-kind global initiative. The Dubai Future Accelerators programme is one of the most attractive business accelerators in the world, and validates the strategic orientation that the UAE has adopted, which calls for supporting innovation and entrepreneurship as key drivers of the economy of the future."