The Middle East mobile phone market suffered its third consecutive quarter-on-quarter decline in Q3 2016, according to the latest IDC figures.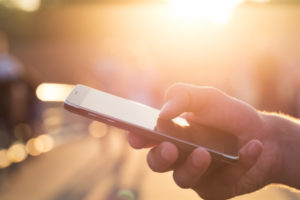 Shipments in the region totalled 23.8 million units, down -0.7 percent on the 23.9 million units shipped in Q2 2016, and -19.4 percent on the corresponding period last year. Given that the quarter-on-quarter decline in Q2 2016 was much steeper at -8.5 percent, the silver lining of these latest figures is that the rate of decline seems to be flattening out.
Every country in the GCC recorded quarter-on-quarter declines in Q3 2016, with Saudi Arabia suffering the biggest dip at -18.3 percent.
Nabila Popal, research manager for mobile phones at IDC MEA said, "The lack of overall innovation in the smartphone industry and the flattening of price declines have also reduced consumer demand for upgrades, thereby lengthening the refresh cycle. As such, I expect the smartphone market to see flat or modest growth at best until the next big innovation comes along."
Despite the woes Samsung faced with the need to recall all its Galaxy Note 7 phones, shipments of which are not recorded in IDC's Q3 2016 report, the vendor continued to lead the Middle East smartphone market with almost 35 percent share. Huawei followed in second place with 14.4 percent share, with third-placed Apple pulling in just over 11 percent despite the launch of its iPhone 7.
Declining demand and diminishing margins have even caused some of the largest and most established players to cut costs, trim their headcounts, and look for alternative non-mobile business opportunities.
"The Middle East is no longer one of the strongest areas of growth on the global smartphone map, and its fall from this position has been rapid," said Simon Baker, senior program manager for mobile phones at IDC CEMA.
In more positive news, Q4 is traditionally the best quarter of the year for mobile shipments, so IDC expects the market to see modest growth of 8 percent quarter on quarter, and 8.1 percent year on year in Q4 2016.