Honeywell has announced a cloud-based simulation tool that uses a combination of augmented reality (AR) and virtual reality (VR) to train plant personnel on critical industrial work activities.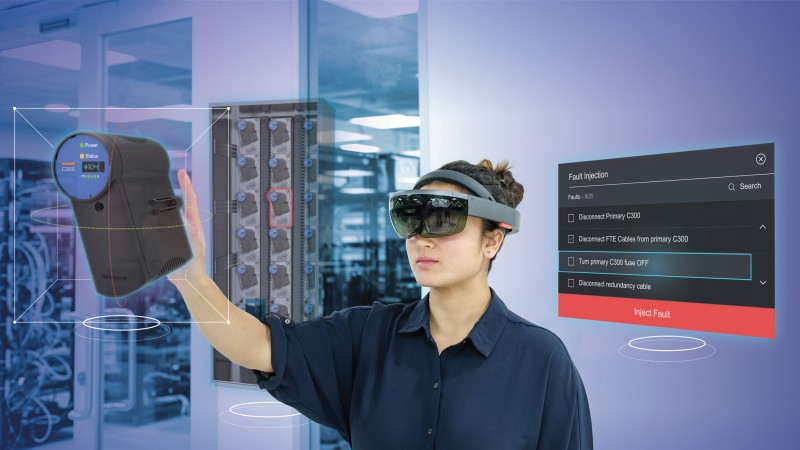 According to industry reports, about 50 percent of industrial plant personnel due to retire within the next five years. Honeywell noted that the Honeywell Connected Plant Skills Insight Immersive Competency programme is designed to bring new industrial workers up to speed quickly by enhancing training and delivering it in new and contemporary ways.
The training solution combines mixed reality with data analytics and Honeywell's 25 years of experience in worker competency management to create an interactive environment for on-the-job training.
It uses Microsoft's HoloLens, the world's first and only self-contained holographic computer, and Windows Mixed Reality headsets to simulate various scenarios for Honeywell's C300 controller – such as primary failure and switchovers, cable and power supply failure – that train and test personnel on their skills.
"Megatrends such as the aging workforce are putting increased pressure on industrial companies and their training programs," said Youssef Mestari, programme director, Honeywell Connected Plant. "There is a need for more creative and effective training delivered through contemporary methods such as Immersive Competency, ultimately empowering industrial workers to directly improve plant performance, uptime, reliability and safety."
Simulating specific job activities through virtual environments, which are accessed through the cloud, Honeywell's solution offers a natural way to interact and communicate with peers or a trainer. Similar to a flight simulator, trainees can safely experience the impacts of their decisions. This approach improves skill retention versus traditional training methods by up to 100 percent and reduces the length of technical training by up to 150 percent. Additionally, the employees' training progress is tracked as part of a formal competency management system.