Careem co-founder Magnus Olsson has revealed that he sees the region's homegrown ride-hailing service as playing a "crucial role in contributing to the changes in Saudi Arabia," with particular focus on empowering female drivers – or "captinahs" – from June onwards.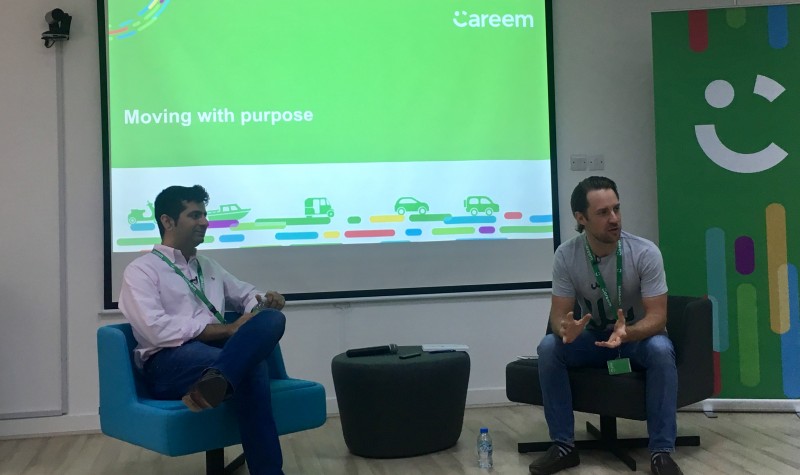 Speaking to tahawultech.com on the sidelines of Careem's Press Day today, Olsson – who co-founded the company alongside Mudassir Sheikha in 2012 – spoke of how he envisages the firm impacting the Kingdom in years to come.
"When we first went to Saudi Arabia four and a half years ago, we were unsure whether women would even be comfortable sitting in our cars – and at the time, all of our captains were expats," he said. "Now, 99.3 percent of our captains in KSA are Saudi, and we plan to have 20,000 captinahs on board by 2020."
He went on to add that in the two weeks following the announcement from Crown Prince Mohammed bin Salman that the ban on female drivers would be lifted in June this year, Careem received over 2,000 applications from women looking to take up employment.
"The response we've had has been fantastic, and our dream would be that the first woman that drives legally in Saudi Arabia will be a captinah," he said.
Olsson also touted Careem as being a contributor to Mohammed bin Salman's vision to create Saudi's very own tech city of the future.
"The people behind NEOM are giving the impression that by the time we reach the launch of this city, we probably won't have roads," he joked. "Instead, we're more likely to have landing points on various building levels, because by then, we'll be flying everywhere. We're still very early in this journey, but we'll definitely be a part of NEOM. Only time will tell how the city will turn out and how we can best contribute to it."
With regards to futuristic modes of transport becoming a reality worldwide, Olsson believes that the Middle East – and Dubai in particular – is a force to be reckoned with.
"I believe that autonomous cars, at scale, will happen here first over any other city worldwide, purely because of the city's ambition to achieve," he said. "In terms of flying vehicles, as per the RTA's drive to bring autonomous aerial vehicles to the emirate, we're still relatively small in order to think about building these. However, we've teamed up with various technology firms that create this technology to look at providing the booking service that would be used to call these vehicles for customers. So while we're definitely exploring this space, it's on a partnership basis for now."