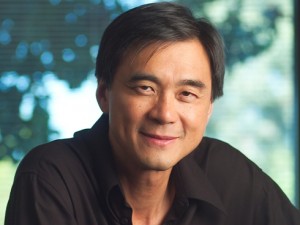 Aruba Networks' CEO, Dominic Orr, has promised to "fire back" at Cisco, after he attributed underhand tactics — in which the wireless networking vendor's competitor apparently jeopardised Aruba contracts with discounted offerings — for his company's disappointing third quarter earnings.
Aruba's profit for the latest quarter fell a greater-than-expected 31%, signalling its shares to plunge on the stock market.
"We have been growing as a company about 20 to 30 percent every year, but last quarter we only grew 12 percent, and Wall Street was disappointed in our stocks drop," said Orr, who addressed Aruba customers and partners at the company's EMEA Airheads Conference 2013 in Alicante, Spain today.
Aruba's revenue over recent years has grown in parallel with the proliferation of mobile devices, and the increasing preference of wireless over wired lines.
But whilst revenue grew to $147.1 million for the period ended April 30, the company reported a loss of $20.2 million, compared with the $6 million profit it enjoyed a year earlier.
According to Orr, there were three key factors for the quarter's disappointing results. The first being the general global economic downturn, which he said has resulted in the reduction of project sizes, and some "delayed slippage" in some of the larger projects.
The second is the slowed growth of Aruba's service-provider business in Asia, particularly Japan, where service providers had previously been investing highly. This year, its service-provider business in Asia has in fact shrank.
The final reason, which is perhaps the most significant and has garnered the most attention, is Cisco's attack on the wireless market.
"I think for the first time in their 30-year history, [Cisco] accepted that wireless actually is the future, so it has been shifting its sales force to start to attack wireless," Orr said. "They have become very alarmed that Aruba has big architectural benefits."
As part of this attack, Orr said Cisco ensured Aruba projects were delayed by offering Aruba clients drastic discounts through the form of bundled offers.
"The good news is that almost none of those projects were lost to them," Orr added. "But they did get delayed because they need to get through the CIO and CFO approval cycle.
"We expect that this quarter we will continue to capture those projects that slipped out, and to fight back."
Orr went on to list four major differentiators that he believes Aruba holds over Cisco.
"One is 11ac — real 11ac, not toy 11ac," Orr said to sniggers from the audience. "Second is Aruba Instant, which is a very strong offering for the midsize and small branch environment.
"Third is ClearPass, and there is no contests here. Then, particularly for the public-facing enterprises, with the high-density, high-interference, location-based projects, we are having a very strong offering, particularly now with the Meridian addition."
Orr was referring to the recent acquisition of Meridian Apps, which creates indoor location-based mobile applications for public-facing enterprises, like shopping malls, convention centres and museums. Aruba hopes this will prove a strong value-added service to complement its wireless offerings.
"So I think those are the four missiles we have to fire back, and I think we will win," Orr said.
Where the market goes now is anyone's guess. Aruba believes organisations that are being lured by Cisco's cheap bundled offers will soon realise the technology is not as strong as its own, and that the market leader's tactics are not only clear signs of desperation, but also unstainable in the long term.
On the other hand, Cisco's recent comments regarding WLANs, and CEO John Chambers' very vocal commitment to growing that part of the business, may not bode well for Aruba.
CNME Editor Ben Rossi is reporting from Aruba Networks' EMEA Airheads Conference 2013 in Alicante, Spain. Twitter updates can be followed at @ComputerNewsME and #airheadsconf.