CNME Editor Mark Forker spoke to Annabel Arcari-Bowler, CEO and founder of Shiftling, to find out how her innovative and disruptive new startup company is going to bring the gig economy to the GCC region.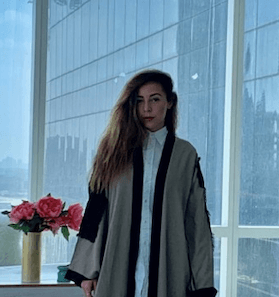 Arcari-Bowler has enjoyed a successful career as a venture capitalist – but decided to launch her own business 15 months ago after identifying a glaring problem for many enterprises across the Middle East.  
In a brilliant interview, Arcari-Bowler eloquently articulates her vision for Shiftling and the zeal, passion and ambitions she sees for her new company are tangible.  
The charismatic African entrepreneur believes her platform can finally resolve a major issue for many seasonal businesses here in the Middle East.  
"I founded the company out of the acknowledgement that the traditional ways of working in this market in terms of hiring and retaining staff didn't necessarily lean itself towards the likelihood of profitability for companies. We have a lot of seasonal industries here that are only generating significant revenue for 6 or 7 months out of the year, but they need to retain and hire staff for 12 months of the year," said Arcari-Bowler.  
Arcari-Bowler pointed out that in the Gulf region particularly it's not just a case of hiring someone and paying them a salary. There are additional onboarding costs in terms of an employee's visa, insurance and medical requirements. Businesses are forced to hire staff on year-long contracts, but if that employee is only contributing revenue to your business for 6 months then you have obvious PnL implications.  
"I was acknowledging all these challenges for seasonal businesses, and I thought there needs to be a better way for us to do this, and that's when I had my eureka moment. I thought to myself if there was an opportunity for companies to book staff on demand as and when they need them, then that would inevitably have a hugely positive impact for businesses here in the Gulf," said Arcari-Bowler.  
As the CEO of Shiftling highlights the gig economy is very robust in Western nations, and it is very well-understood. In addition to this, the way in which millennials and Generation Z want to work is vastly different to how it has been traditionally. All these factors combined triggered her to launch her business here in the UAE in 2019.  
"When I talk about Shiftling and what we can provide I often get questions like don't manpower companies do this, don't staffing companies do this? However, the reality is that they don't fundamentally understand the dynamic nature of seasonal businesses, because what typically happens is that they lock people into year-long contracts with minimum volume requirements. If you're a coffee shop owner in Al Quoz, then you only really need staff on the weekends. That's really the niche that we at Shiftling really serve, because you can book 1 person for 1 shift, or 100 people for 3 months, and we're really trying to turn the industry on its head and revolutionize how staffing is done," said Arcari-Bowler.  
In terms of tech adoption, the Middle East, tends to lag behind more mature markets such as Europe and North America, but Arcari-Bowler believes that the current COVID-19 crisis has only served to further illustrate the need for change regarding the nature of work in the GCC region.  
"It's only a matter of time before the gig economy explodes here and I believe the ongoing COVID-19 pandemic has exacerbated the need for such a platform. As the founder of Shiftling, I want to seize on the opportunity to bring this tech-enabled gig platform for service workers here to the Middle East," said Arcari-Bowler.  
Whilst the gig economy brands itself as a system that empowers workers and gives them greater autonomy, there are many vehement critics of the gig economy who believe it is another example of bad capitalism and is largely based on exploitation.  
Arcari-Bowler is acutely aware of the criticism levelled towards the Gig economy or gig capitalism, but once again stressed that her platform is a tool that ultimately elevates employees to take control on how they want to work, and has been specifically designed to help them avoid being exploited by scrupulous employers.  
Global ride-hailing multinational Uber has been the subject a huge number of controversies in the US due to the classification of its workers and the lack of protection they're given in terms of healthcare and insurance by the Silicon Valley unicorn.  
However, the CEO of Shiftling believes that the regulatory frameworks in place across the GCC region already means workers are protected.  
"I think we've got a couple of things on our side in this region because of the regulatory environment 90% of freelancers or service providers that come on to Shiftling platform already have full-time jobs. Shiftling is just another bonus for them, and in many ways simply democratizes access to work and they can work when they want to work," said Arcari-Bowler.  
In addition to this, Shiftling has implemented additional protections for workers by adding a rating system in which staff can rate the different companies that they work for which ensures double accountability. Arcari-Bowler conceded that for her platform to be a success then there is a fine balance to be struck between satisfying both the supply and demand.  
The business model of Shiftling far exceeds just a seamless tech platform which empowers workers and addresses huge economic challenges for many businesses, instead the visionary young entrepreneur is looking to leverage the platform to create an entire new ecosystem.  
 "We're trying to build out an ecosystem as well for these service providers, and when I say an ecosystem what I mean is essentially added benefits for them. For example, many low-income workers in the region don't have access to financial services and are unbanked. We're trying to partner with FinTech companies to get them digital bank accounts, cheaper remittance fees for sending money back home and cheaper data packages so they can engage with us easier. It's critical for us that there is no exploitation, and we're driven by the fact that we're creating a platform that really provides 'opportunity'," said Arcari-Bowler.   
Startup companies are a dime a dozen and many of them then don't survive past 6 months. However, with the impressive Arcari-Bowler at the helm, coupled with her background in venture capital mean she is a different proposition that the entrepreneurs you'd normally encounter in a startup. I've got a feeling you're going to hear a lot more from Shiftling and Arcari-Bowler as the platform positions itself to accelerate the gig economy across the Middle East.