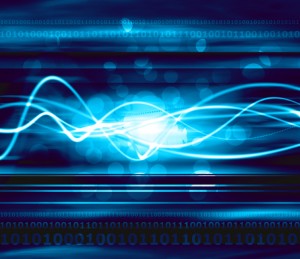 According to a new IT spending forecast report published by IDC Energy Insights, total year end IT spending by Western European utilities is expected to be $9.1 billion in 2011.
The report, Western Europe, Utilities Industry, IT Spending, 2010–2015 Forecast, includes market sizing and forecast estimates for the utilities industry in Western Europe for 2010–2015 and shows that IT services currently make up 61.8% of total IT spending for utilities – the largest share, at over $5.6 billion in 2011.
According to the report, IT services are followed by packaged software and hardware, which account for 20.6% and 17.7% of IT spending respectively.
"By 2015, Western European utilities' IT spending will surpass $11.7 billion, with an estimated CAGR of 6.2% for 2010–2015," said Roberta Bigliani, head, EMEA, IDC Energy Insights.
"While electricity's IT spending is already the most substantial in 2011, the subindustry is not expected to lower its spending any time soon. The water subindustry sector will have the slowest 2010–2015 growth rate, significantly below average at 4.8%, though this is to be expected as companies in the water subindustry are often smaller, making it more difficult for them to find financial resources to invest in IT. Overall, though, utilities' IT investments will continue to be driven by smart metering 2012 rollouts, operational excellence, cost reductions, and the need to comply with energy policies and regulation,"he said.
The report highlighted that electricity companies take the most significant share of IT spending at 66.8%in 2011 and will continue to have the fastest-growing above-average CAGR between 2010 and 2015 (6.7%), reaching just under $8 billion by 2015. In addition to which, research indicated that although the gas and water sector segments are considerably smaller at 16% and 13.1% respectively, they are still of some significance.
According to IDC Energy Insights, IT spending on subtechnologies by utilities is distributed less evenly for IT services than for hardware, with the report finding that "maintenance and support" leads with 32.7% share; implementations and operations are second and third, with 26.5% and 24.8% respectively.
The report pointed out that by 2015, the gas sector will have expanded IT spending below average at 5.9% 2010–2015 CAGR, bringing it to $1.9 billion by 2015. Western European gas companies will be spending $1.8 billion in IT products and services by 2015, the report predicted.