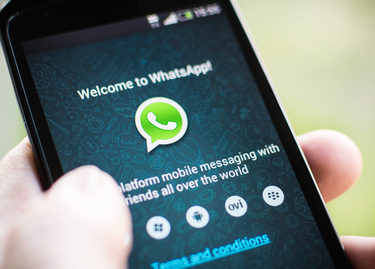 Instant messaging service, WhatsApp has announced that it will soon ending its support to particular devices by the end of 2016.
The Facebook-owned service, which turned seven years old recently, will discontinue its Nokia and Blackberry OS app at the end of this year. It also mentioned that all versions of BlackBerry are set to go WhatsApp-less, along with Nokia S40, Nokia Symbian S60, Android 2.1 and 2.2 (Eclair and Froyo), and Windows Phone 7.1.
WhatsApp says these operating systems are getting the boot because they don't have the ability to support upcoming features the service has planned. The company also said it wants to turn its attention to 'the mobile platforms the vast majority of people use' instead of supporting legacy operating systems with dwindling user bases.
With one billion monthly active users worldwide, WhatsApp is a 'must-have' app for a majority of smartphone users in the world. However, the platform has been struggling with Blackberry devices for years, falling far behind even Windows phones, according to the latest global smartphone market share report from research firm IDC.
Originally published on PC World. Reprinted with permission from IDG.net. Story copyright 2021 International Data Group. All rights reserved.