tahawultech.com's inaugural Power of 4 Fourth Industrial Revolution Forum is fast approaching, where a selection of the Middle East's top technology leaders will spotlight the most pressing business issues of our time.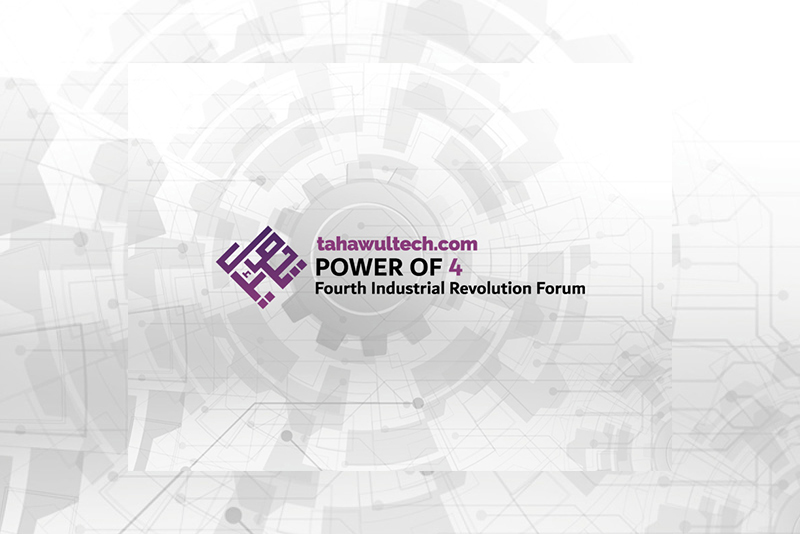 Set to take place on Monday 17th September 2018 at the Habtoor Grand Resort and Spa in Dubai Marina, Power of 4 will explore the challenges and opportunities that organisations will face in this new digital era of human-machine collaboration.
The Forum will home in on the four most impactful technologies that are destined to transform Middle East businesses in the years to come: artificial intelligence, Blockchain, virtual reality and IT automation.
An exciting line up of the region's savviest technology end-users have already been confirmed to speak at the Forum, and will discuss the best strategies to transition into the age of smart technologies and machines.
The opening keynote will be given by Sharjah Electricity and Water Authority chairman HE Dr Rashid Alleem, who was named Ambassador of Knowledge for the UAE in 2015 by His Highness Sheikh Mohammed bin Rashid Al Maktoum. Ensuring consistent access to electricity, water and gas supply for 1.5 million people across 2,600 square-kilometres of land is no small feat for Dr Alleem, and one that has required the Authority's IT systems to drastically transform in order to withstand this demand.
Emirates Nuclear Energy Corporation's director of IT Alia Al Hammadi will take to the stage next, and she will discuss the innovative ways that technology is allowing ENEC to hit its target of producing 25% of the UAE's energy needs by 2020. ENEC is currently in the process of constructing four nuclear reactors, which it claims are the most "technologically advanced" of their kind in the world.
A panel examining the impact that artificial intelligence is set to have on Middle East businesses will ensue, featuring confirmed speakers Farid Farouq, director of IT at Dubai World Trade Centre, and Jon Richards, CEO and co-founder of UAE-based Yallacompare.com.
Blockchain and its much talked about potential in this region has created a huge buzz around the technology in the last 12 months, with the UAE pledging to conduct 50 percent of government transactions on the federal level using blockchain technology by 2021. To shed more light on this and the impact it is having in the private sector, Adam Lalani, group head of IT at logistics firm Tristar, Ajay Rathi CIO of Meraas, and Jonny Huntington, CEO of Blockoboi, will take to the stage for the second panel of the day.
The third and fourth panel discussions will spotlight the role that virtual reality and IT automation will have on transforming businesses in the near future, with Faisal Ali, senior IT manager at Deyaar, Herbert Fuchs, CIO at ASGC, and David Ashford, CIO of The Entertainer sharing their first-hand experiences to conclude the day.
REGISTER NOW to join the conversation with over 300 technology experts and find out how the world is being reshaped by a new dawn of technology.