Parents are concerned their children aren't safe online, yet one in 20 admit they don't take any action to help protect them – and may even be unaware of how to do so – according to the 2017 Norton Cyber Security Insights Report.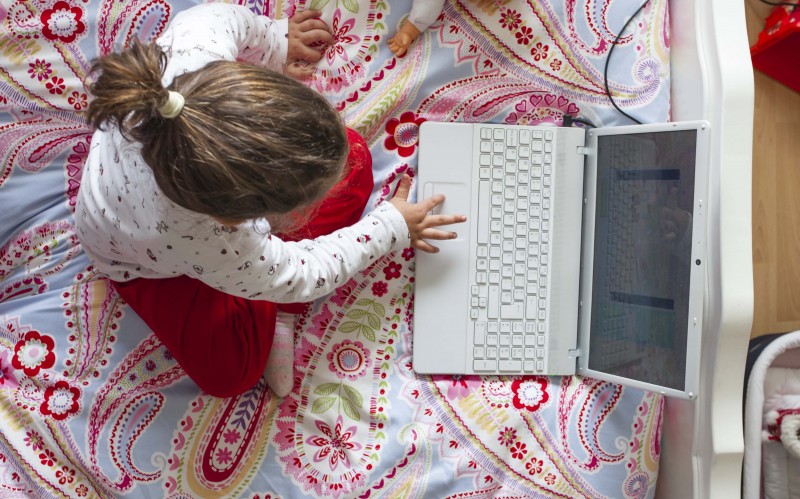 The study, which highlighted risks from cyberbullying to stranger danger and malicious threats, the findings reveal 87 percent of parents believe it's risky to allow their children to use computers and mobile devices without any supervision, and three out of five parents worry about how much information their child shares online.
Yet whilst most parents understand the risks their children face online, these concerns don't always translate into concrete action.
While 71 percent of UAE parents indicate that it's important to control the information their family shares on social media, 24 percent fail to do so. In fact, more than three out of four parents (76 per cent) don't limit the information they share about their children on their own social media accounts.
"We are entering unchartered waters when it comes to parenting today," said Tamim Taufiq, Head of Norton Middle East.
"Technology has reshaped how our children grow up and has rewritten the rules of parenthood. Families are navigating a world where debates about screen time are as important as bedtime, where some parents ban social media or gaming, whilst others watch their children form fast friendships across borders and time zones. In today's digital world, parents are grappling with how they prepare, protect and empower their children to use technology safely."
As part of Norton's 2017 Cyber Security Insights Report, a survey of more than 1,000 online adults in the UAE, parents shared their experiences about managing their children's online activities and how confident they felt in their own ability to keep their children safe online.
According to the study, among the 87 percent of parents are concerned that their children spend too much time in front of a screen. It also noted that 88 percent of parents (particularly mums) worry about their children being bullied online. 84 percent of parents are concerned that their children are sharing too much personal information with strangers and 82 percent are worried that they are being lured into meeting a stranger and are downloading malicious programmes or applications.
In many cases, these worries stem from parents' own personal experience or those they have heard from other parents such as one in three (31 percent) of parents in the UAE has a child who has been bullied online or knows someone whose children have been cyber bullied;  and one in three (34 percent) indicate either their child's online activities have compromised their own security or know someone whose children's activities have had a similar effect.
However, the Norton study pointed out that while there are increasing concerns from parents, many of them still take a hands-off approach when it comes to protecting their kids online.
Sixty-six percent don't limit access to any websites or apps. In addition, more than one in six sometimes allow their children to shop online without supervision. More than one-third of parents in the UAE (34 percent) let children to browse the web unsupervised.
Norton encouraged parents to put more focus on their children's online activities and have open discussions with them regarding online boundaries and safe internet habits,
"Reasons for this hands-off approach may vary. Some parents might not know where to start, while others might not be sure how to strike the right balance between protecting their children and respecting their privacy," said Taufiq. "We should encourage parents to have frank and regular conversations with their children about their online experiences, and reassure them that they are not alone. At the end of the day, all parents are 'learning on the job.'"