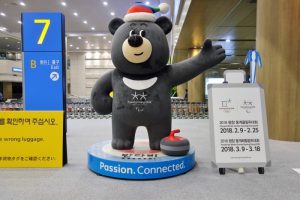 The Winter Olympics 2018, taking place in Pyeongchang, South Korea, kicked off with a pre-recorded dramatic spectacle of 1,218 drones forming the Olympic rings during the opening ceremony.
According to a report in BBC, organisers said because of the "possible freezing weather and strong winds" that part of the event had been "secretly pre-recorded".
The International Olympic Committee spokesperson said, "Due to impromptu logistical changes it (drone deployment) did not proceed."
The feat was a Guinness World Record for drones used in a performance, reported BBC.
Organisers said "advanced technology was used to form the Olympic Rings, representing humanity's passion and harmony through sport".
In 2008, a fireworks display used during the opening ceremony of the 2008 Olympics in Beijing was apparently faked, said BBC.
Beijing's organising committee (Bocog) said that they used pre-recorded footage for the event.