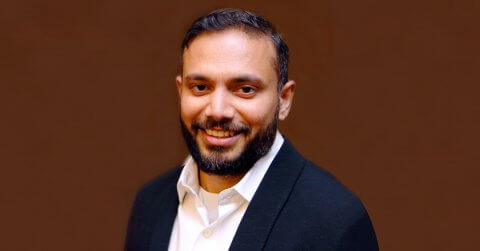 WSO2, the leader in digital transformation technology, today announced that Asanka Abeysinghe has been named chief technology officer (CTO). Asanka, who has held several technology leadership roles at WSO2 since 2008, most recently served as the company's chief technology evangelist. He brings more than two decades of experience in software architecture and development, helping organisations implement digital transformation programs that result in consumer-driven digital applications.
Thousands of organisations, including hundreds of the world's largest corporations, top universities, and governments, rely on WSO2's cloud native software as a service (SaaS) offerings and open-source software to drive their digital transformation—executing 60 trillion transactions and managing over 1 billion identities annually. Using WSO2 for application development, API management, integration, and identity and access management (IAM), these organisations are harnessing the full power of their APIs to securely deliver their business capabilities as digital experiences.
As CTO, Asanka will focus on driving WSO2's external architecture strategy, advising clients on digital transformation, and optimising WSO2's open-source and SaaS platforms for customer satisfaction and value. In doing so, he will also expand on his existing contributions of the foundational concepts to the industry. These include the cell-based architecture approach applied to the Choreo SaaS application development suite and the digital double concept informing WSO2's Asgardeo SaaS for customer IAM (CIAM). Additionally, Asanka will take the lead in championing the company's vision along with WSO2's corporate reference methodology for development, customer success, and implementation. He is based in the WSO2 Santa Clara, CA office.
"Asanka has played a pivotal role in advancing our platforms, educating the market, and serving as a trusted advisor for enterprises navigating their digital transformations", said Dr. Sanjiva Weerawarana, WSO2 founder and CEO. "As a thought leader on architectures for today's digital demands with deep connections to our customers, Asanka is strongly positioned to spearhead the evolution and adoption of our next-generation solutions. It's a genuine honour to have him serve as CTO".
"At WSO2, we're on a mission to simplify the creation of digital experiences for our customers as we expand our new generation of SaaS offerings and open-source software to help software development teams innovate faster", said Asanka Abeysinghe, WSO2 CTO. "Just as we advise enterprises on delivering customer-centric digital applications, as CTO, my foremost priorities will include educating the market, channelling user feedback to product engineering, and delivering strategic advisory services to empower our customers with the essential foundation for success".