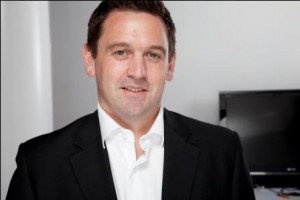 Risk management software company Wynyard Group has opened an office in Dubai to serve its growing customer base in the Middle East, it announced today.
Wynyard Group provides advanced software solutions for operational risk management, intelligence and investigations, helping companies and countries better assess threats, manage risk and disrupt criminal activities.
The company already has significant customers in the Middle East, including providing Dubai Airports with the advanced risk managed platform Methodware Kairos. It said its increased demand from other Middle East organisations, including financial services and critical infrastructure providers, led to its decision to form a base in the region.
"Wynyard is one of the few companies in the world with such an extensive portfolio of software solutions for helping to protect people, institutions and critical infrastructure assets," said Craig Richardson, CEO, Wynyard Group, at today's launch event.
"Today, organisations operate in an environment where they are tasked with detecting and protecting against more risks than ever before and in an economic climate where resources are tightly allocated. We're seeing significant demand for our specialist software to support those people charged with overcoming and dealing with these challenges, in the Middle East and globally.
"Access to the market in the region is unparalleled in Dubai. We're exciting about the opportunities it will create. What's really encouraged us is the attitude from businesses here, which is quite different from the rest of the world."
The company's Dubai office, which will be located in Dubai Internet City, joins an existing network of Wynyard offices in New Zealand, the UK, Australia, Canada and the USA, that serve an established base of more than 2,000 customers around the world.
Steve Jones, New Zealand Trade Commissioner to the Middle East and Consul General in Dubai, congratulated Wynyard on its expansion. "Wynyard is a world leader in the fields of risk management, intelligence and investigations," he said.
"We are proud to have supported the company through its launch phase and I am confident it will have a significant and meaningful impact on the UAE market."