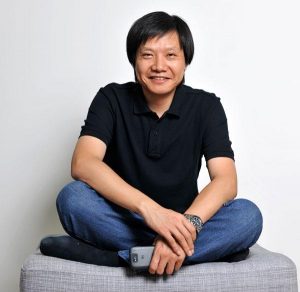 At smartphone all-hands meeting held recently, Xiaomi has announced that the company has shipped 23.16 million smartphones in Q2 2017. This reflects an increase of 70 percent from the previous quarter, marking a record high for Xiaomi's quarterly smartphone shipments.
The firm believes this is a significant milestone because no other smartphone company globally had been able to resume growth after a decline in sales, till date.
According to the smartphone manufacturer, this growth is attributed to its:
"relentless pursuit of technological innovation, striving for operational excellence with users at its core."
"upgrading into a new retail model, successfully integrating online and offline retail." and
"explosive growth in its global business as a result of three years of investments."
Over the last few years, the company said it has consistently increased its investment in R&D, which is bearing fruit today. In February, Xiaomi launched Surge S1, its proprietary chipset designed and developed in-house, marking a breakthrough in chipset technology capabilities.
At the start of this year, Lei Jun, Xiaomi's CEO, personally spearheaded a committee to assess the quality of their products. After much internal discussions, the firm laid out the blueprint of its action plan and established a division solely focused on product quality—accompanied by its goal to win through the 'iron-fist' of quality.
Xiaomi's recovery follows a year of setbacks that collectively signify the most challenging period in its company history. Smartphone sales softened as it struggled with two instances of supply issues, each one hampering the supply chain for several months. However, the company was able to use this time as an opportunity to recalibrate many aspects of the business, it said. The Q2 shipment results reflect the improvements made in relation to the supply of Xiaomi products.
As an Internet company, e-commerce is at the core of Xiaomi's retail strategy.  While it continues to improve the customer experience on Mi.com, the company also deeply values partnerships with other platforms. During this year's "618" online shopping festival, Xiaomi ranked number one in terms of smartphone sales on JD.com, Tmall, and Suning.
As of July 7, Xiaomi has opened 123 Mi Home stores across China. According to the company, each store has received such overwhelming reception that has led to leading revenue per square foot numbers. As of July 8, the company is expecting to open another 14 stores.
For 2017, Xiaomi has racked up successive wins as its global business crosses the inflection point of explosive growth. The company's performance in India, in particular, has been encouraging, with revenue in the first half of the year up 328 percent Year-on-Year (YoY) and is now the second leading brand in the overall Indian smartphone market. Redmi Note 4 has become the highest-shipped smartphone in the country and Xiaomi is now widely recognised as a leading brand. Elsewhere, the company said it is seeing great results in Indonesia, Russia, Ukraine, and a number of other countries.
Lei said that competing for global market share represents the third wave of opportunity that will shape the Chinese smartphone industry. This follows the first wave of urban Chinese smartphone adoption and the second wave of new smartphone users from China's third and fourth-tier cities.  Seizing this opportunity marks the beginning of Xiaomi's journey as a technology company on the global stage.
"Why were we able to resume growth? The secret lies in Xiaomi's business model and our values. Xiaomi has proven the resilience of our business model over the last seven years, both through our incredible growth in the early days, and our reversion to growth after a period of recalibration. We firmly believe that as long as we continue to befriend our users, produce exciting products with accessible pricing, and stay true to our core values of sincerity and passion, we will inevitably win users and the market," he said.
"I told everyone at the start of the year that the most difficult times are behind us. I also set a humble revenue goal of AED 54 billion for this year. I am now confident we can achieve this goal. A new chapter for Xiaomi has just begun, and so many possibilities lie ahead of us. Another humble goal is to ship 100 million smartphones in 2018," Lei added.