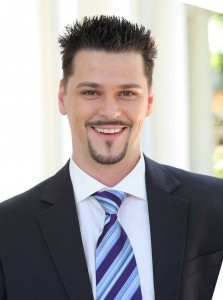 ZOTAC International, the world's largest channel manufacturer of graphics cards, motherboards and mini-PCs, today announced that it plans to promote its latest range of graphics cards and mini PCs at GITEX.
Senior global executives from ZOTAC will meet with customers and partners as well as hold demonstrations of its latest products for visitors at the event.
"GITEX is the most important IT event in the MENA region and a very important one for us. It is an ideal platform for us to showcase our best-in-class products and meet customers and partners from across the region at a single venue. Participating in these world class IT exhibitions is a part of our annual marketing effort that helps us to communicate new key concepts and innovations to the tech-savvy audience," says Carsten Berger, marketing director, ZOTAC International.
"Our aim is to throw the spotlight on our high quality product range and give customers a hands-on experience of our latest technological innovations. GITEX is a perfect forum for us to strengthen our brand visibility amongst our customers and gamers and increase our market share in the Middle East region," he added.
ZOTAC, over the last few years, has been consistently meeting and exceeding industry benchmarks and raising the bar to provide only the best graphics cards and mini PCs. The company has several solutions that address various user segments ranging from eco-friendly, noiseless, amplified to over clocked solutions.
The vendor plans to showcase its much-acclaimed recent launches such as the ZBOX nano AD12 series that has been souped-up with AMD Radeon HD 7340 graphics, the ZOTAC GeForce GTX 660 Ti and GeForce GTX 660 TI AMP! edition graphics cards; and the new ZBOX ID84 with NVIDIA GeForce GT 520M graphics capabilities amongst others.
ZOTAC's mini PCs, better known by the brand name – ZBOX, are full HD 1080p ready, easily customisable and can be TV-optimised with XBMC – FREE Media Centre OS for your ZBOX mini-PC available on ZOTAC.com, Windows Media Centre and Cyberlink PowerDVD. The company will be running demos on various models at GITEX to give customers and partners first-hand experience of the products.
"Gamers and enthusiasts demanded we introduce a graphics card with a custom cooler that brought the latest features such as NVIDIA Surround and NVIDIA GPU Boost to the performance-class price point. We listened and spent the last couple of months coming up with the ZOTAC GeForce GTX 660 Ti series with our exclusive Dual Silencer enhanced cooling solution. We are looking forward to meeting the region's gaming community to demonstrate the power of our high-end graphics cards. We constantly aim to present our customers with the latest technologies and GITEX is a great way of introducing them to this market," Mr. Berger explained.
Apart from showcasing its world-class products, ZOTAC will also be looking at strengthening its channel network and reach by signing on reputed resellers and channel partners for newer territories.