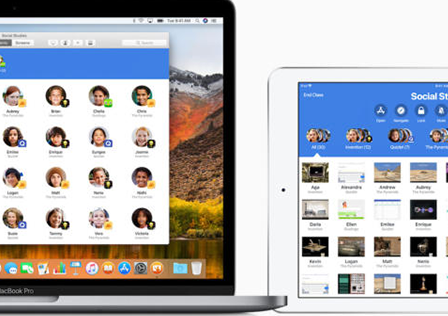 Apple has said proposed US tariffs on $200 billion worth of products imported from China will raise prices for some of its popular consumer goods such as the Apple Watch and AirPods headphones, according to a Bloomberg report.
The report said, "The Mac mini desktop computer, Apple Pencil stylus accessory for iPads, various chargers and adapters and tooling equipment used to manufacturer and design some products in the US will also be affected, the Cupertino, California-based company told the Office of US Trade Representative in a letter dated Sept 5."
On Saturday, President Donald Trump had tweeted that the simple solution to this would be to make the products in the US itself where there'd be zero tariffs.
"Make your products in the United States instead of China. Start building new plants now. Exciting!" Trump said in the tweet. A message left with Apple's press office seeking comment on Trump's remarks wasn't immediately returned to Bloomberg.
The US has imposed $50 billion worth of tariffs on Chinese goods with another $200 billion in the final stages, reported Bloomberg. The public had until Thursday to comment on the administration's plan. Trump said Friday he is considering another $267 billion of tariffs on China, which analysts said will affect virtually every category of consumer goods, to retaliate against what he calls unfair trade practices, reported Bloomberg.
"Our concern with these tariffs is that the US will be hardest hit, and that will result in lower US growth and competitiveness and higher prices for US consumers," Apple said in its letter to the Office of US Trade Representative, reported Bloomberg.
Apple outlined how the company's operations and products will be affected by the tariffs. The company's shares fell 0.8 percent on Friday to close at $221.30 on the news.
The company said the tariffs would "show up as a tax on US consumers" and "increase the cost of Apple products that our customers have come to rely on in their daily lives." Apple chief executive officer Tim Cook earlier this year had told Trump tariffs "were not the right approach."
In the letter, Apple asks the US government to "reconsider these measures and work to find other, more effective solutions that leave the US economy and US consumer stronger and healthier than ever before."
Beyond the core products, Apple said accessories like the HomePod speaker, some Beats speakers, AirPort and Time Capsule internet routers, the Magic Mouse and Magic Trackpad, and leather cases for the iPhone, iPad, MacBook and Apple Pencil would be affected. It said some of the parts it relies on for product development, including processors and research equipment, would also be hit by the tariffs.
Apple, in pushing back on the tariff proposal, said it bought more than $50 billion worth of components from US-based suppliers last year and that it's the largest US corporate tax payer. It also said that every Apple product "contains parts or materials from the United States and is made with equipment from US-based suppliers." Earlier this year, the company said that as part of tax reform it would spend $350 billion in the US over the next five years.
Apple generated $9.6 billion in sales in China in the fiscal third quarter, accounting for 18 percent of its total revenue in the period, according to Bloomberg.