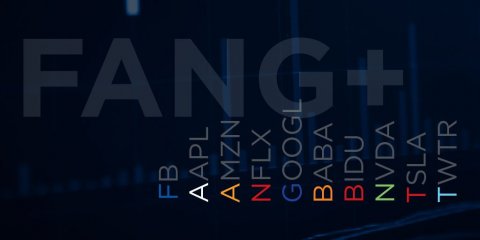 Following the biggest reorganisation of Wall Street's industry classification system, chipmakers, cloud-computing sellers and also credit card payment firms will have a better chance to excel in the information technology sector next month, according to a report in Reuters.
In a shakeup across three sectors, none of the so-called FANG (group of highly traded technology and tech-enabled companies) high-growth stocks – Facebook, Amazon.com, Netflix and Google-owner Alphabet – will be categorised as technology companies, even though investors largely see them as the leaders of a tech rally that has powered the stock market higher in recent years, reported Reuters.
On 24th September, S&P will move Alphabet, Facebook, Twitter, Paypal and videogame makers Electronic Arts and Activision Blizzard from the S&P 500 technology index to an expanded telecom group, renamed 'Communications Services', said Reuters.
Netflix, which like Amazon, is currently part of the consumer discretionary group, will also move to the expanded telecom group. Amazon will stay put in consumer discretionary, according to the news agency.
It said, "the changes are part the largest-ever reorganization of the Global Industry Classification Standard, or GICS, an industry taxonomy widely used by investors. MSCI will adjust its indexes in November."
Meant to reflect the economy's evolution, the overhaul of GICS will affect how mutual fund managers select between stocks, and force passively managed sector funds to reallocate billions of dollars. Removing Alphabet and Facebook from technology indexes may lead investors to pay more attention to smaller, remaining technology companies, Reuters reported.
Microsoft, Visa, Intel and Cisco Systems will round out the S&P 500 IT index's largest five components, followed by Mastercard, Oracle and Nvidia, according to a Reuters report.