Facebook Chief Executive Officer Mark Zuckerberg is betting the company's future on video and disappearing posts called "stories," not the company's famous news feed. Investors are buying into the vision for now, Bloomberg reported.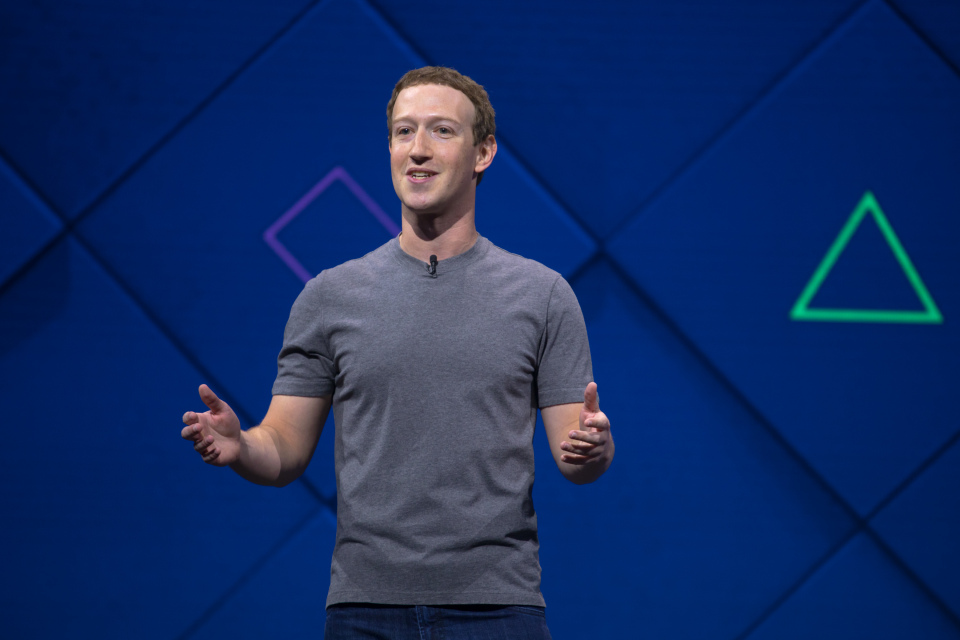 The newer products may make less money and steal user attention from the main stream of photos, comments and lucrative ads on the social network, Zuckerberg warned. Marketers aren't totally comfortable with the new formats yet, and 2019 will be another year of significant investment, he added on a conference call with analysts Tuesday.
Still, the CEO said the opportunity will be bigger than the news feed over time. Chief Financial Officer David Wehner also calmed concern about costs next year and quarterly earnings from the company suggested its business is holding up in the wake of scandals and privacy breaches.
Facebook shares rose 3.1 percent in extended trading, after closing at $146.22 in New York. Earlier this year, the company said revenue growth rates would decline in the third and fourth quarters, sending shares plummeting. That set a low bar for Tuesday's results.
The company's flagship social network has almost reached saturation point in terms of its growth, especially in the US and Europe, according to the Bloomberg report.
New Facebook users often live in less-lucrative advertising markets. That's left company spending heavily on more experimental projects.
Future revenue growth depends on Facebook's ability to shift marketers' interest to new ads in messaging services, and marketing spots embedded in a popular way of sharing called "stories," especially on Instagram. In those formats, users post videos about their day that disappear within 24 hours. Users tap through them and see ads in between.
"I want to be upfront that even assuming that we get to where we want to go…it will take some time and our revenue growth may be slower during that period," Zuckerberg said.
Facebook Watch and Instagram TV, the company's two video services, are way behind Google's YouTube in terms of size, Zuckerberg said. The stories format is popular on Instagram and WhatsApp, but on the main social network it's just starting to gain traction. Suitable ads are difficult to make, he added. Still, Zuckerberg thinks this is how users will share information in the future.
The social network's third-quarter revenue jumped 33 percent, while profit was $1.76 a share, well ahead of Wall Street projections, according to data compiled by Bloomberg. Monthly active users totaled 2.27 billion, up 10 percent from a year earlier.
"Facebook grew revenue at a nice pace in the important US and Canada markets," EMarketer analyst Debra Aho Williamson said. "Facebook also managed to eke out a small usage gain in the U.S. and Canada. After the flatness we saw last quarter, that's a good sign."
The results suggest that advertisers continue to buy more Facebook ads. And they've embraced Instagram, which recently passed 1 billion users.
The earnings report comes a week before an even bigger test for the company: The US midterm elections. Facebook's executives have touted their commitment to avoid the missteps of the 2016 election, when Russia ran a misinformation campaign that disrupted US politics.
Facebook has been investing in safety and security, hiring thousands to monitor user complaints and investigate unusual activity, while improving its technology to take down fake accounts and pages.
In recent months, Facebook disclosed further misinformation campaigns by Russia, Iran, and domestic actors. Fake news on Facebook has stoked discord, and even violence, in some countries. The problem is harder to track on WhatsApp, which is encrypted so Facebook can't see the activity.
Facebook has been working to restore trust with users after a scandal in March over user data that an app developer shared with a political consultant — an incident that led to Zuckerberg testifying before Congress in April.
More recently, it faced its largest-ever security breach. About 14 million people had sensitive information, like their search history and location check-in history, accessed by hackers.
Still, some analysts think Facebook's business can continue to thrive.
"2019 is a make-or-break year, as revenue growth will accelerate if Facebook can execute," Jitendra Waral, an analyst at Bloomberg Intelligence, wrote in a note to clients.